In the digital age, businesses need to offer flexible payment options to their customers. One such option is to accept credit cards over the phone. This method is convenient for customers and opens new avenues for businesses to increase their sales. However, it comes with its own challenges, including security concerns and the need for proper equipment and software.
What is a Phone Payment?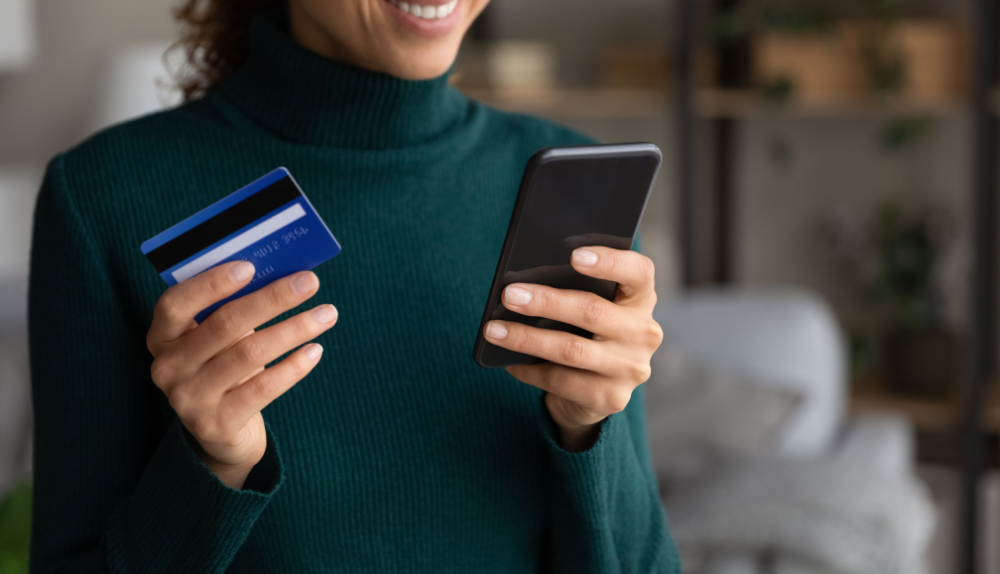 A phone payment, also known as a card-not-present transaction, occurs when customers provide their credit card information over the phone to make a purchase. This method is commonly used in businesses that take orders or bookings over the phone, such as restaurants, travel agencies, and online retailers.
In a world where convenience is king, phone payments offer a seamless way for customers to pay for goods or services without needing physical cards or cash. This payment method is particularly beneficial for businesses that operate remotely or offer delivery services where the customer may need to be physically present to make a payment.
Why Accept Phone Payments?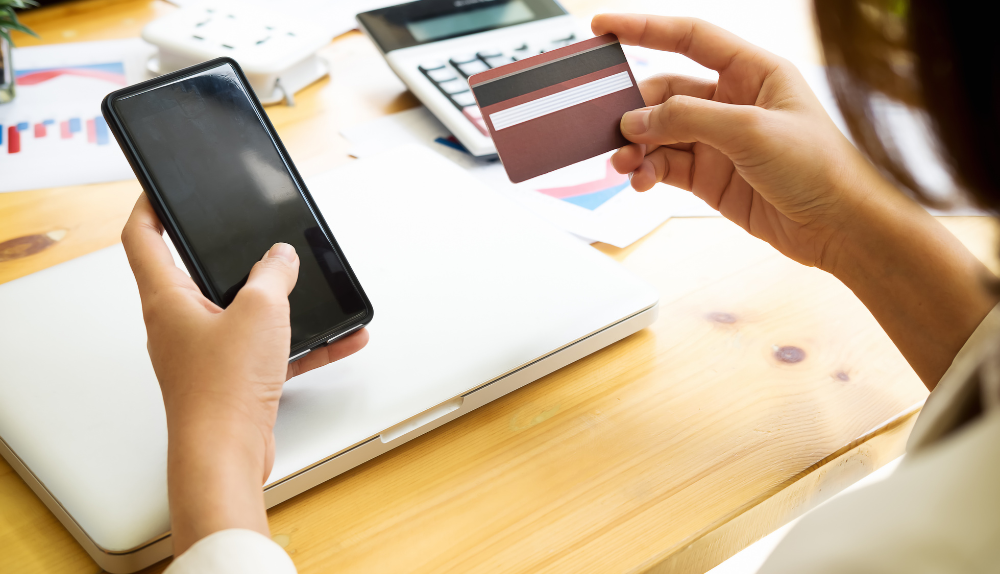 Accepting phone payments can provide several benefits for businesses. It allows for immediate payment, which can be particularly beneficial for businesses that provide services or deliver goods. Immediate payment improves cash flow and reduces the risk of non-payment or delayed payment.
Phone payments also offer convenience for customers, who can make a purchase or pay for a service without visiting a physical location or navigating an online payment system. This convenience can enhance the customer experience, increasing customer satisfaction and loyalty.
Moreover, phone payments can also help businesses reach a wider customer base. For businesses that operate online or offer delivery services, phone payments allow them to serve customers who may need access to online payment methods or prefer not to use them due to security concerns.
Accept Credit Cards Over The Phone – Setting up Phone Payments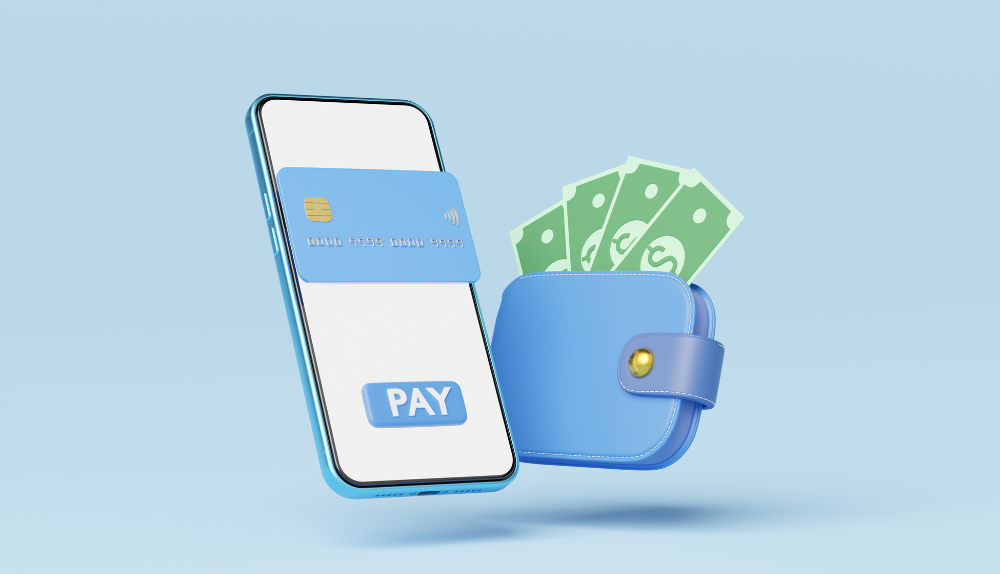 Choosing a Payment Processor
The first step in accepting phone payments is choosing a payment processor. This service will handle transactions between you and the customer's credit card company. When selecting a processor, consider fees, customer service, and the types of cards they accept.
Payment processors charge various fees, including transaction, monthly, and setup fees. Understanding these fees and how they can affect your bottom line is important. Some processors may offer lower transaction fees but charge high monthly fees, or vice versa. Therefore, it's crucial to calculate the total cost of using a processor based on your estimated transaction volume and choose one that offers the best value.
Customer service is another important factor to consider. If you encounter any issues with processing payments, you'll need a processor that offers prompt and helpful customer service. Look for processors that offer 24/7 customer support and have positive reviews regarding their customer service.
Finally, ensure the processor accepts all major credit cards and other payment methods your customers may use. This will ensure that you can cater to a wide range of customers and not lose out on sales due to limited payment options.
Using a Virtual Terminal
A virtual terminal is an online system that allows you to manually enter a customer's credit card information and process the transaction. This system is typically provided by your payment processor and can be accessed from any device with an internet connection. Some virtual terminals offer additional features, such as customer data storage and recurring billing options.
Virtual terminals eliminate the need for physical credit card terminals, making them a cost-effective option for small businesses or businesses primarily taking phone orders. They also offer flexibility, as they can be used from anywhere, making them ideal for small businesses.
When selecting a virtual terminal, prioritize its simplicity, security, and added functionalities. The virtual terminal must feature an intuitive user interface, making inputting payment details and handling transactions effortless. Furthermore, it must incorporate strong security measures to safeguard critical credit card details and be under PCI DSS norms. Additional features, such as customer data storage and recurring billing, can enhance the functionality of the virtual terminal. Customer data storage allows you to securely store customer information for future transactions, reducing the need for customers to provide their information each time they make a purchase. Recurring billing is useful for businesses offering subscription-based services, allowing automatic billing at regular intervals.
Processing a Phone Payment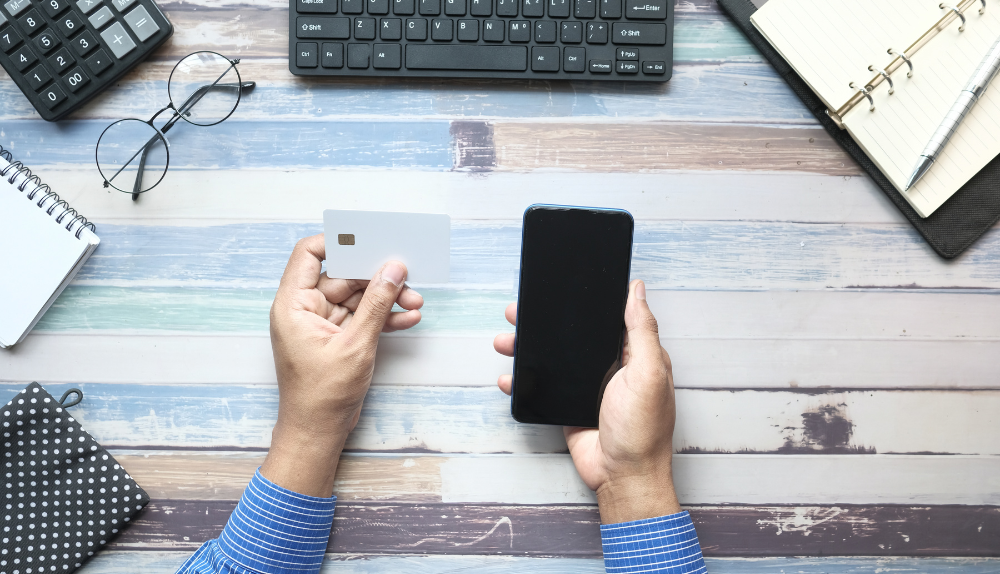 Gathering Information
When processing a phone payment, you'll need to gather several pieces of information from the customer. This includes the card number, expiration date, CVV code, and billing ZIP code. Handling this information securely is essential to protect your customers and comply with payment card industry data security standards (PCI DSS).
To ensure security, only write down the customer's credit card information on paper or store it securely. Instead, enter the information into the virtual terminal and follow the processor's instructions for processing the transaction.
Training your staff to handle credit card information securely is also important. They should understand the importance of security and the consequences of mishandling credit card information. Regular training and reminders ensure that your staff follow security protocols and maintains the trust of your customers.
Entering the Payment Information
Once you have the necessary information, enter it into your virtual terminal. After the information is entered, the terminal will process the transaction and provide a confirmation once it's approved.
Keeping the customer updated during the entire procedure is critical. For instance, before processing a transaction, let them know what's happening and provide an update when it is completed. If the transaction fails to go through, guide them towards potential resolutions like contacting their banking institution or resorting to another mode of payment.
Methods of Accepting Credit Cards over the Phone
Keying in Card Numbers on Your Credit Card Terminal
A conventional approach to processing credit card payments via phone calls includes using a credit card machine. In this practice, the retailer manually inputs the client's credit card details into the machine, encompassing the card's unique number, validity period, and security code (CVV). After inputting the information, the machine liaises with the client's bank to approve the transaction. This simple procedure does not require any unique software or online connection. Nonetheless, it's critical to acknowledge that transactions entered manually frequently come with elevated processing charges due to the heightened possibility of fraudulent activity.
Keying in Card Numbers on Your Mobile Credit Card Processing Application
Mobile payment applications have revolutionized how businesses can accept credit card transactions using smartphones or tablets. By inputting the customer's credit card details into these apps, transactions can be swiftly completed via the Internet. This innovation provides the convenience of portability, permitting its use anywhere an internet connection is present. Many of these applications also come equipped with beneficial features such as electronic receipt generation and stock control. Nevertheless, akin to credit card machines, transactions conducted manually through mobile apps generally incur higher service charges.
Keying in Card Information Using a Virtual Terminal
A virtual terminal is a web-based service provided by payment processing entities, allowing merchants to execute credit card transactions online. To use this digital utility, the merchant needs to log into their account on the payment processing provider's web portal and enter the customer's credit card information. The transaction is processed instantly as soon as this data is keyed in. These digital platforms offer a convenient and adaptable solution for businesses to process credit card payments remotely, as they can be utilized from any device with an internet connection. Moreover, they often include additional functionalities such as recurring billing and customer data storage, making them a critical tool for business functionality.
Using Online Payment Systems like PayPal and Square
Online payment systems like PayPal and Square offer their own methods for accepting credit card payments over the phone. With PayPal, merchants can send an invoice to the customer, who can pay it using their credit card. On the other hand, Square offers a virtual terminal feature allowing merchants to key in card information and process transactions. These online payment systems are easy to use and offer robust security features. However, they often charge higher fees compared to traditional payment processors.
Costs of Accepting Credit Cards Over the Phone
General Cost Range
The expenses of accepting credit card payments via telephone can fluctuate significantly depending on the chosen payment processor and the individual transaction involved. Ordinarily, business owners should anticipate dedicating a proportion of each transaction, usually within a scope of 1.5% to 3.5%. Alongside this proportion, each transaction might also carry a fixed charge, potentially between $0.10 and $0.30. Some payment processing services might additionally levy fees on a monthly or yearly basis, initiation costs, and other charges for supplemental services such as customer assistance or virtual terminal accessibility.
Factors Affecting the Cost
Several factors can affect the cost of accepting credit cards over the phone. One of the main factors is the type of transaction. Card-not-present transactions, like those conducted over the phone, are generally considered higher risk than card-present transactions and often incur higher fees. The type of card used can also affect the cost, as some cards, like rewards cards or corporate cards, may have higher processing fees. Other factors include the size of the transaction, with larger transactions typically costing more to process, and the payment processor used, as different processors have different fee structures.
Comparison with Accepting Physical Cards
The expenses associated with processing credit card payments via phone usually surpass those of handling physical card transactions. This stems largely from the elevated risk tied to situations where the card isn't physically available. The lack of a tangible card complicates confirming the cardholder's identity, thereby escalating the chances of fraud. Consequently, payment processing companies demand higher charges to offset this heightened risk. However, the benefits of accepting phone-based credit card payments, which include ease and adaptability, can often justify these increased expenses, particularly for businesses with a significant volume of remote or telephone-based sales.
Security Concerns and Measures
Risks Associated with Accepting Credit Cards over the Phone
Accepting credit cards over the phone comes with certain risks. The primary risk is fraud, as verifying the cardholder's identity in card-not-present transactions is more difficult. Fraudsters may attempt to use stolen credit card information to make purchases over the phone.
Chargebacks pose a significant threat, as customers may contest a transaction, frequently asserting they neither approved it nor received the goods or services they paid for. This could result in revenue losses and extra costs. Additionally, the danger of data leakage exists, where confidential customer data might be compromised due to insufficient security protocols.
Steps to Secure Transactions over the Phone
There are several steps businesses can take to secure transactions over the phone.
A secure payment processor and virtual terminal can help protect credit card information during the transaction. These systems use encryption to protect data and prevent unauthorized access.
Businesses should implement procedures to verify the identity of the cardholder. This could include asking for additional information, like the billing address or the last four digits of the customer's social security number. Delivery confirmation for shipped goods can also help protect against fraudulent transactions.
Businesses should regularly monitor transactions for suspicious activity and immediately act if fraud is suspected.
Importance of PCI Compliance
Ensuring adherence to the Payment Card Industry Data Security Standard (PCI DSS) is paramount for businesses that process credit card payments, even those conducted via phone. These standards, set by the Payment Card Industry, are designed to secure transactions and safeguard cardholders' information. The PCI DSS encompasses maintaining network security, safeguarding data, managing vulnerabilities, controlling access, and conducting regular monitoring and tests. Failure to uphold these standards may lead to sanctions, financial penalties, or even a revocation of the privilege to process credit card payments. Therefore, businesses must regularly confirm their PCI DSS compliance and continually revise and bolster their security protocols to sustain this compliance.
Drawbacks of Accepting Credit Cards over the Phone
Risk of Fraud
One of the main drawbacks of accepting credit cards over the phone is the increased risk of fraud. With the physical card present, verifying the cardholder's identity is easier, making these transactions more susceptible to fraudulent activity. Fraudsters may attempt to use stolen credit card information to make purchases, leading to chargebacks and potential losses for the business. To mitigate this risk, businesses must implement robust security measures and fraud detection systems, which can add to the complexity and cost of processing phone payments.
Higher Processing Fees
An additional downside involves the escalated processing charges linked with telephonic transactions. The processing agents typically levy elevated rates for situations where the card isn't physically present because it enhances the possibility of fraudulent activities. This can result in substantial costs for businesses that handle telephonic financial transactions. Despite the greater expenses, the ease and adaptability of telephonic payments frequently justify the cost. Nonetheless, businesses must remain mindful of these charges and consider them while making pricing and financial planning judgements.
Need for Implementing Best Practices and Policies
Accepting credit cards over the phone requires businesses to implement best practices and policies to ensure secure and compliant transactions. This includes training staff on handling credit card information securely, implementing procedures to verify the cardholder's identity, and ensuring compliance with PCI DSS standards. Implementing and maintaining these practices and policies can require significant time and resources. However, they are crucial for protecting the business and its customers from fraud and data breaches.
Conclusion
Enabling your business to receive credit card payments via phone can enhance your payment methods significantly. By grasping the procedure, establishing the necessary infrastructures, and maintaining security and compliance, you can confidently offer this service. Constantly keeping abreast of cutting-edge payment technologies and safety standards is key to consistently delivering superior service to your clientele.