For SMEs, QuickBooks Online stands out as a top-notch accounting software. However, integrating it with other apps is essential to leverage its capabilities fully. If you're new to the concept of QuickBooks integrations, this guide is here to help.
With a vast array of over 750 QuickBooks integrations available, selecting the right apps can seem overwhelming. This article aims to provide insights into QBO integrations, how to locate them, and the current top QuickBooks Online integrations in the market.
Understanding QuickBooks And Its Features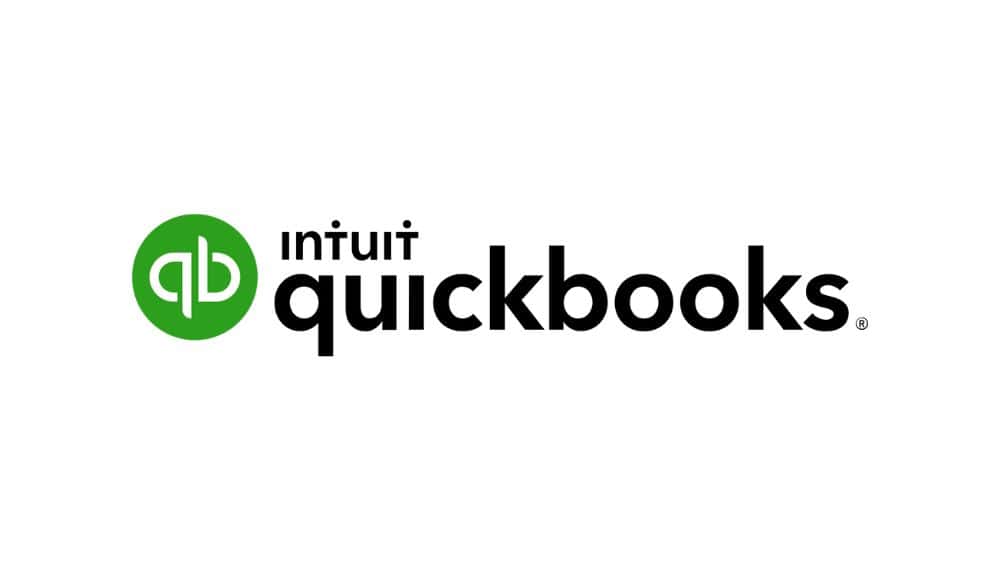 QuickBooks, developed by Intuit, is a comprehensive accounting software package designed to facilitate the management of personal, business, and tax finances.
It is available in various editions for Windows desktop, Mac, and as an online version. This subscription-based service provides essential features such as:
With QuickBooks, you can effectively handle most of your bookkeeping tasks. For instance, you can efficiently manage both your cash inflow and outflow activities. The software also enables you to generate financial statements, giving you a clear overview of your company's financial status.
Managing payments can often be challenging for business owners. QuickBooks comes to the rescue with its flexible payment solutions. Whether you operate a virtual business or a physical store, QuickBooks simplifies the payment process, making it more convenient for you.
QuickBooks not only provides small business owners with the tools to manage customer payments but also offers various payroll features to facilitate employee payments. By choosing a suitable payroll service within your QuickBooks Online subscription (additional fee may apply), you can save time and concentrate more on the daily operations of your business.
Invoicing can often be time-consuming and prone to oversight if not managed efficiently. QuickBooks addresses this challenge by automating the invoicing process. You can easily configure recurring invoices and schedule their delivery to recipients based on your timeline, ensuring a streamlined invoicing experience.
Handling international payments can be complex for small business owners with global aspirations. QuickBooks simplifies this process through its Multicurrency feature, allowing you to track transactions in different currencies effectively.
What Is QuickBooks Integration?
QuickBooks stands out as an exceptional accounting software tool for both small and medium-sized enterprises, providing seamless financial management solutions. However, recognizing that each business operates uniquely, with specific workflows tailored to its industry, the necessity for customized software solutions that align perfectly with these requirements is undeniable. Hence, integrating QuickBooks becomes a crucial step toward unlocking the full potential of any business.
The significance of QuickBooks integration lies in the list of impressive features it offers, enhancing user experience and elevating overall business productivity.
Top 5 Most Common Integrations For QuickBooks
Here's a rundown of the top applications and software integrations that you should be aware of:
Salesforce + QuickBooks
Salesforce is a robust cloud-based CRM tool that seamlessly merges with QuickBooks. It provides personalized marketing tools, in-depth customer insights, and the ability to automate tasks through customization.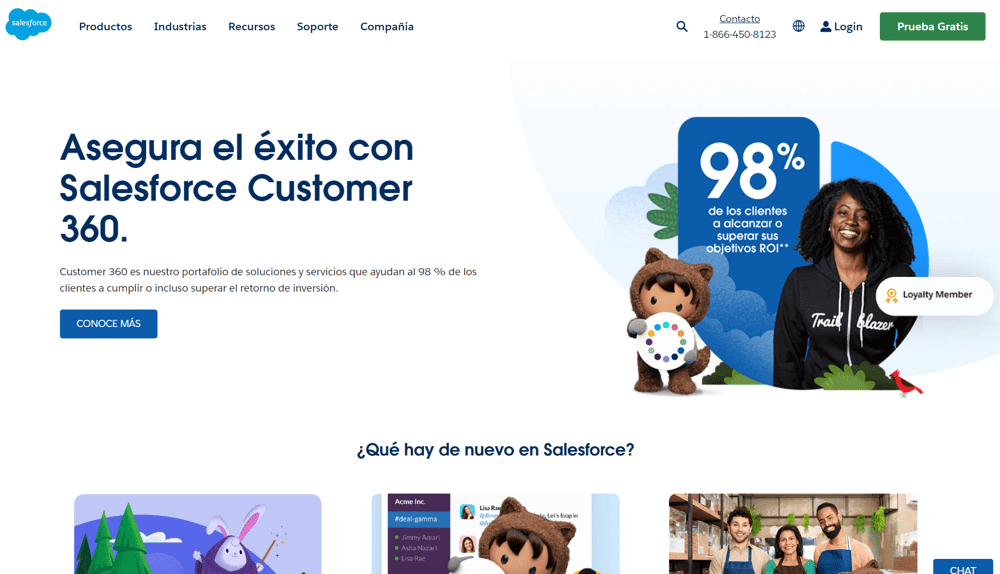 While QuickBooks can serve startups well, larger businesses often require a more comprehensive solution to manage the entire client and customer relationship pipeline, and that's where Salesforce comes in.
WooCommerce + QuickBooks
WooCommerce, a WordPress plugin, streamlines the e-commerce experience. By downloading the WooCommerce app, you can effortlessly transform your business website into an online store.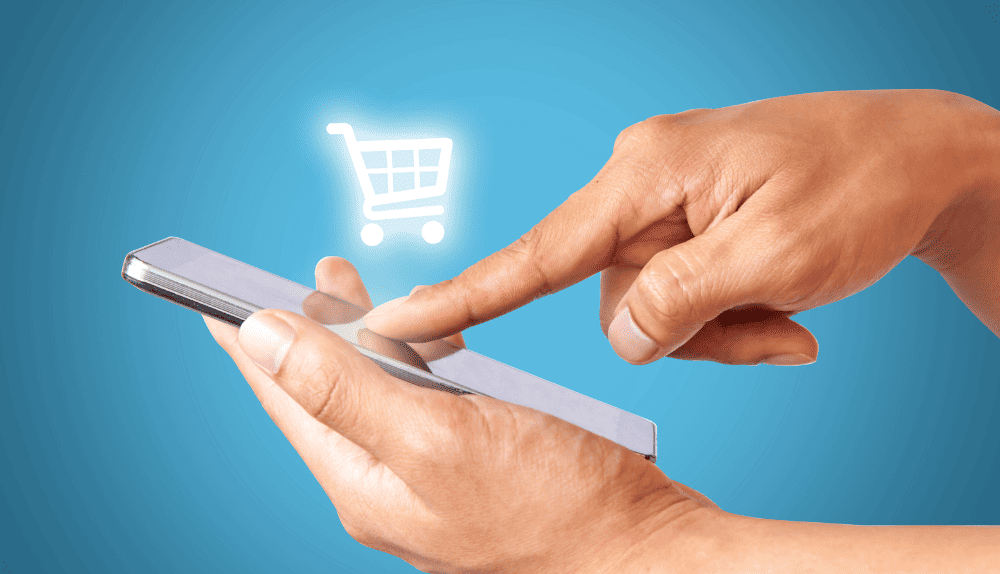 The app offers a user-friendly payment gateway with automated tax calculation functions and more. Online retailers seeking scalability will appreciate that WooCommerce permits an unlimited number of products and product types. You can conveniently track inventory data and receive shipping notifications directly in QuickBooks.
Shopify + QuickBooks
Shopify offers an excellent solution for digital stores, powering over 820,000 online merchants. Its versatility supports a wide range of products, from rentals to ticketed events and various services. Integrating QuickBooks with your Shopify store enables effective inventory management, order monitoring, customer data analysis, and shipping updates. You can link payment systems like PayPal and time-tracking programs like TSheets.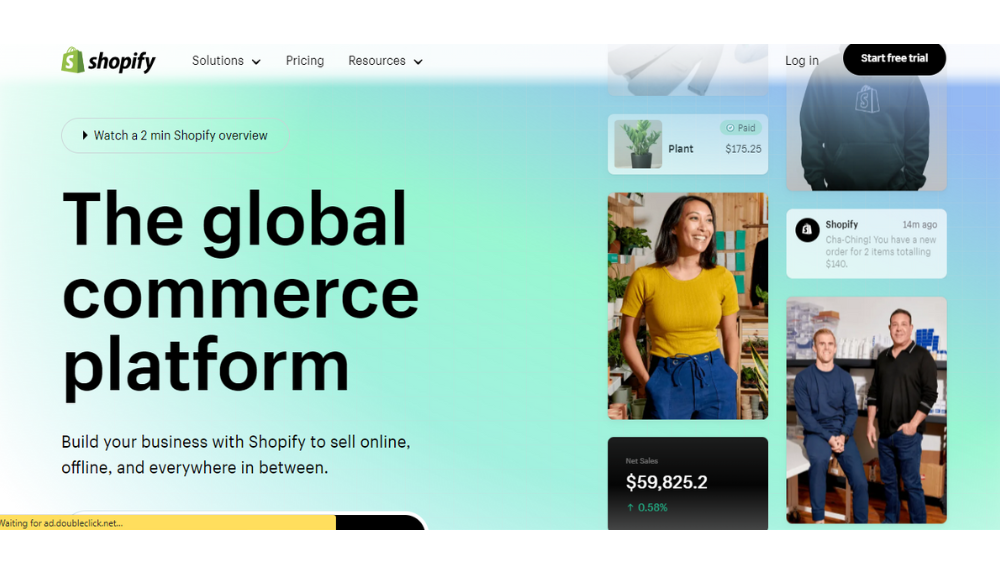 Each Shopify order exported automatically updates QuickBooks, displaying the transaction's cost, tax, and shipping fees. Shopify communicates inventory changes to QuickBooks, ensuring that your available stock remains up-to-date.
PayPal + QuickBooks
As a global payment acceptance system, PayPal enables customers to make purchases using credit. While it was initially a digital payment-processing system, it's now being accepted by brick-and-mortar stores as well.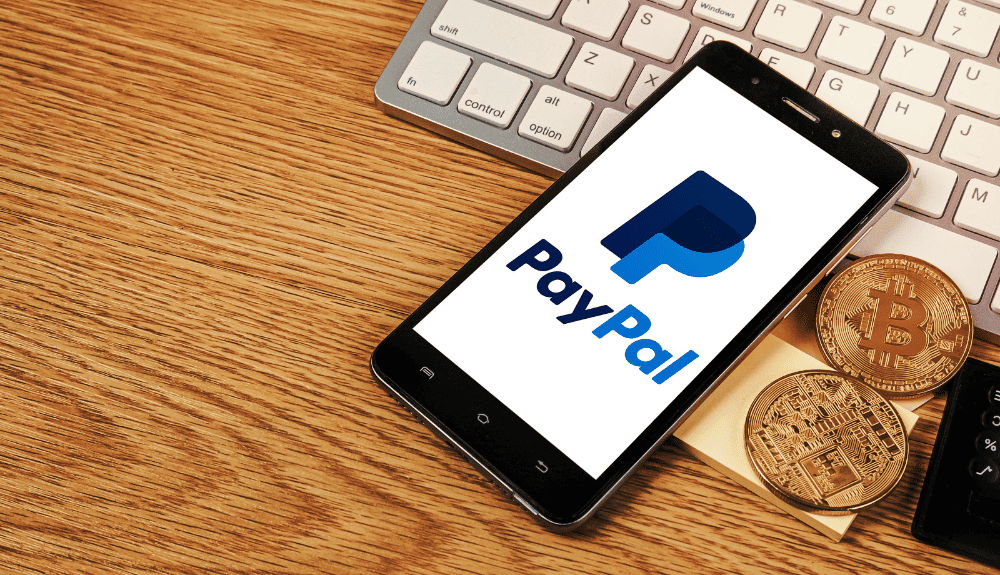 Integrating PayPal with QuickBooks combines a payment processor and an invoicing system seamlessly. Payments collected in your business are automatically recorded in QuickBooks, eliminating the need for manual data entry.
HubSpot + QuickBooks
While some may view HubSpot primarily as a CRM, it offers a comprehensive suite of sales and marketing tools beyond just managing client relationships. This platform helps businesses understand their customers better, enabling them to run effective advertising campaigns and foster rapid and cost-effective growth.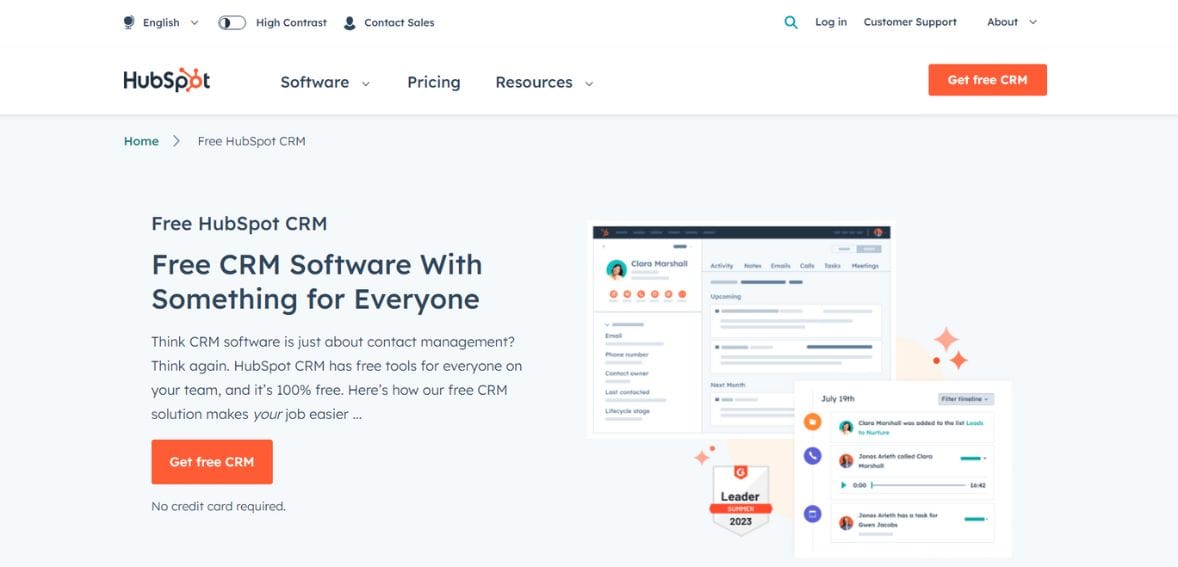 HubSpot's CRM is initially free, with optional upgrades available as your business expands. However, it's important to note that HubSpot is typically suited for businesses with up to 200 employees. One limitation to consider is that direct QuickBooks integrations aren't available with HubSpot. Instead, you can explore a HubSpot application in the QuickBooks App Store for integration options.
Integration Methods For QuickBooks
Integrating QuickBooks with other applications offers several pathways:
API Integration: Using QuickBooks APIs, applications can exchange data and perform actions, allowing seamless communication between different software systems.
Middleware Solutions: Acting as a mediator between software, middleware takes the form of an enterprise service bus or an integration platform. It facilitates connections between QuickBooks and various applications, such as e-commerce platforms and CRMs.
Custom Development: Custom integration involves creating a unique connection tailored to your business's specific needs and requirements, providing a fully personalized solution for your integration needs.
Integrations For Various QuickBooks Tasks
Amid the myriad QuickBooks integrations available, here are some top recommendations in different business categories:
1.    AP Automation
Efficiently streamline accounts payable processes by incorporating accounts payable software linked with an online business network, reducing manual errors and human intervention.
Top QuickBooks Integrations:
Quadient Accounts Payable Automation
co
Plate IQ
Teampay
Zahara
2.    Data Entry
Simplify financial data extraction through QuickBooks data entry automation, ensuring a smoother and more accurate data management approach for businesses.
Top QuickBooks Integrations:
Rossum
doForms
AutoEntry
Workato
3.    Sales Channel
Efficiently consolidate customer information through strategic channel integration, allowing for a comprehensive overview of customer interactions.
Top QuickBooks Integrations:
Amazon Seller Connector
Salesforce
Gusto
Big Time
4.    Global Payouts
For international transactions, QuickBooks offers top-notch integrations to facilitate global partner payments, ensuring seamless global commerce operations.
Top QuickBooks Integrations:
PAYARC
ProMerchant
Flagship Merchant Services
Setting Up QuickBooks Integration Made Simple
Whether you choose QuickBooks Online or Desktop, setting up integration might seem complex at first, but the system's flexibility makes it worth the effort. Here's a straightforward guide to get you started with QuickBooks integration:
Choose integration method: Consider options based on your business size and budget. For smaller businesses, using QuickBook's API may be more convenient than a custom-built solution.
Connect the systems: Provide authorization and access to both systems to establish a secure connection.
Configure integration: Specify data synchronization details, including frequency and any specific requirements. Some technical know-how might be necessary depending on your chosen method.
Test the integration: Ensure everything functions smoothly before going live. Verify that all data is syncing accurately and both systems are working seamlessly.
Launch and monitor: Deploy the integration and keep a close eye on its performance. Regular monitoring is crucial to ensure uninterrupted functionality.
Troubleshoot issues: Address any potential disruptions promptly. Make necessary configuration adjustments or seek assistance from an expert if needed.
Benefits Of QuickBooks Integration
There are many benefits that come with integrating QuickBooks with third-party software. Here are some of them:
As customers transition through various stages, different departments handle their information. Using disparate systems for sales, accounting, and order fulfillment often leads to redundant data entry. QuickBooks integrations solve this issue by synchronizing customer data across systems, saving valuable time and effort.
With QuickBooks integration, the workflow from data entry to billing is expedited, leading to faster billing cycles and improved cash flow for the business.
Integrating QuickBooks with third-party software provides comprehensive customer data, empowering the sales team to effectively nurture leads and close more deals.
QuickBooks integration facilitates the swift expansion of operations by automating processes and streamlining critical workflows, allowing businesses to scale seamlessly.
Automated Sales Processes
Through QuickBooks Integration, sales operations can be automated, from sending follow-up emails to prospects to reminders for service renewals and gratitude messages for customer purchases.
Where Can You Get The QuickBooks Integrations?
To explore QuickBooks integrations, the optimal source is the QuickBooks' dedicated App Store, accessible at apps.com. Within this platform, you'll encounter a wide array of integrations, including those created by Intuit , as well as third-party solutions developed by external developers.
Additionally, premium integrations, often established through partnerships between QuickBooks and software providers, can be found here.
Key Considerations For Choosing QuickBooks Integration
When selecting a QuickBooks Online integration, it's crucial to look for certain features that ensure a smooth and effective operational process for your business. Here are the key points to consider:
Scalability: Ensure the selected app can accommodate your business's growth and development. Look for signs of active development and regular updates, indicating the app's capacity to scale alongside your business.
Ease-of-use: Opt for user-friendly software that requires minimal training and support. Long training periods can be costly for your business, so a straightforward integration process is essential.
Security: Safeguarding your financial data is paramount. Prioritize apps with robust security features that clearly outline how they handle and protect your QuickBooks Online data.
Support: Accessible and responsive customer support is invaluable. Look for integration providers with visible customer service contact details, ensuring prompt assistance whenever required.
Reviews: Explore customer reviews on the apps.com platform to gain insights into other users' experiences with the integration. Review feedback to assess the app's functionality and performance.
Final Thoughts
Integrating QuickBooks with other applications is crucial for maximizing its potential and streamlining various business operations. The diversity of integration methods, including API integration, middleware solutions, and custom development, provides businesses with the flexibility to choose the most suitable approach based on their specific needs and requirements.
Ultimately, with the right integration strategy in place, businesses can optimize their workflow, improve customer relationship management, and pave the way for sustainable growth and success in today's dynamic business landscape.
Frequently Asked Questions
Q: What does QuickBooks integration entail?
QuickBooks integration facilitates the seamless synchronization of your projects with third-party software functionalities. This robust connection ensures real-time, precise financial data and enables the management of budgets, project tasks, invoices, and expenses through a single, unified tool.
Q: How can I integrate QuickBooks into my system?
You can effortlessly connect your applications to QuickBooks in just three simple steps:
Sign in: Access your QuickBooks account.
Go to apps: Find the Apps section in the left-hand menu.
Connect and relax: Locate your preferred app, establish the connection, and allow QuickBooks to handle the synchronization process.
Q: How many integrations are available with QuickBooks?
QuickBooks collaborates with more than 750 well-known business applications, empowering you to run your business seamlessly with a range of third-party software.
Q: Is the QuickBooks API free to use?
Yes, there is no charge for utilizing the QuickBooks APIs, making it a cost-effective solution for integrating QuickBooks with your preferred applications.