Platinum Payments Merchant Services, generally known as Platinum Payments, is a Utah-based merchant account provider headquartered in Ogden. Established in 2010, the company is an acknowledged ISO/partner of Elavon, outsourcing its services and merchant accounts. It believes in diversity and caters to clients from multiple industries, including schools, non-profit organizations, public sectors, healthcare units, travel, restaurants, retail, and finance.
In this Platinum Payments Review, we learn that the company has partnered with various organizations to offer the best payment processing solutions. It aims to help businesses build long-term relationships with their customers and achieve their goals without worrying about the ever-changing processing cost. The company actively donates time and effort to the community. In addition to focusing on the client's progress, its employees are encouraged to do the same.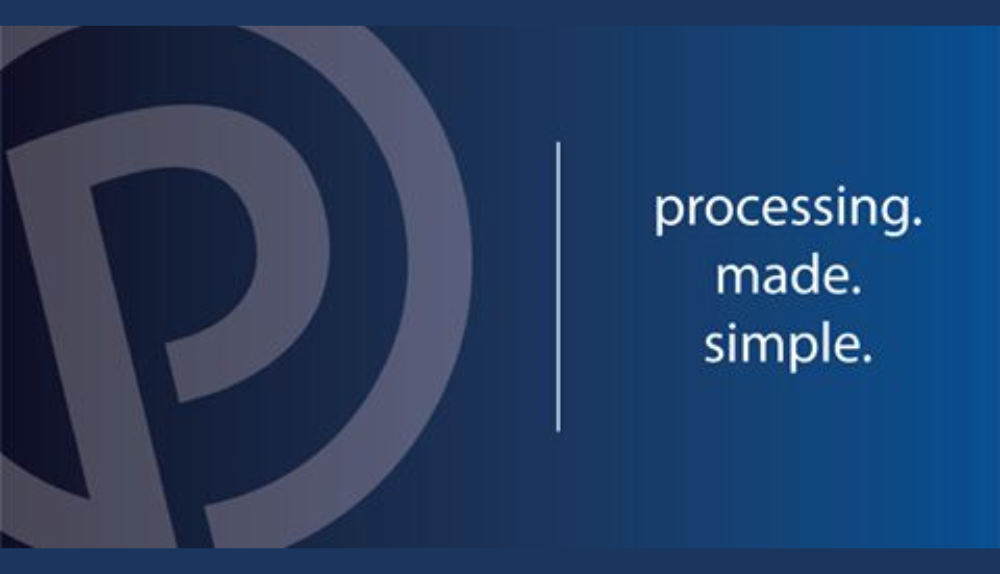 The provider takes great pride in offering consistency to its customers. Merchants are promised zero rate increments and termination penalties. They are provided with tailored services and high-tech equipment to match their growing business needs. The company prioritizes protecting users' data with advanced security features and ensuring a seamless checkout experience for both parties.
Here is a detailed Platinum Payments review concerning its pros and cons to help merchants determine if it is the best option for their company;
Platinum Payments Review: Features and Services
Platinum Payments has maintained customized services accommodating in-store, online, and mobile businesses. It specializes in understanding the clients' preferences and offering equipment and solutions to process all credit and debit card brands. Consumers can avail of gift card programs, cash advances, and dynamic currency conversion facilities. They can access a complete line of POS systems, credit card processing terminals, payment gateway, and reporting tools to ensure all payment types are accepted in their store.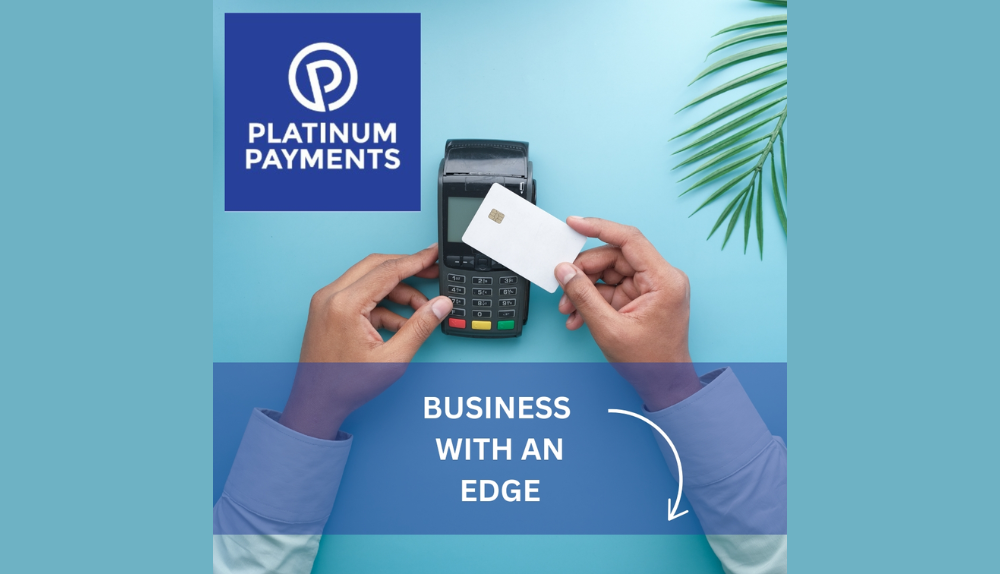 Here is an overview of the services available to Platinum Payments clients;
POS System
The provider offers its POS system through Ingenico and Poynt, allowing users to set up a traditional sale system in their pop-up shops or retail stores. The POS system is equipped to connect with a cash drawer, receipt printer, PIN pads, and barcode scanner that is provided along with it.
Credit Card Terminals
According to Platinum Payments reviews, users who do not need the complete POS can access mobile, tablet-based, or cloud-based terminals as per their requirements. Merchants are offered a range of Pax, Tetra Desk, MagtMek, Verifone, and Lane credit card terminals to receive payments anywhere. Platinum Payments also accepts EMV, swipe, tap, and contactless payments. The card reader is compatible with Apple Pay and Google Pay.
E-commerce Payments
Online retailers can access efficient payment gateways through Authorize.Net, USAePay, and NMI to reach online customers. The hosted payment page allows consumers to keep their company's branding and match the page with their website's theme. This way, customers can experience a seamless shopping experience without going through multiple tabs. Merchants can set up recurring billing for subscription-based services and personalize the intervals based on the client's preference.
Currency Conversion Facility
Platinum Payments reviews indicate that the company provides a Dynamic Currency Conversion (DCC) facility for businesses to accept international payments. The provider handles all the grunt work, freeing merchants from the challenges of the process.  However, it comes with a price. Even though the company claims to rebate some of the conversion cost, it is unlikely true.
Merchant Cash Advances
Cash advances can be a great help for small to medium-scale businesses in shaping their growth. The payment facilitator offers $5000 to $200000 worth of funding that a company can return from a portion of their future sales. This advance amount is not restricted to a particular reason and can be utilized to fulfill any business purpose.
Gift Card Programs
Platinum Payments reviews show that businesses can offer reloadable electronic gift cards to their customers that can be gifted to loved ones or used to gain discounts on future purchases. The company purveys pre-designed templates and the facility to completely personalize the cards to match a brand's theme.
Electronic Checks
Even though checks are considered outdated, they are still a preferred mode of payment for several businesses. Platinum Payments enables consumers to accept a paper check or convert it into an e-check on a smartphone. This method is more convenient as it helps people avoid the risk of saving paper checks.
Platinum Payments Review: Rates and Contract Terms
Like most modern service providers, the company does not offer merchants details of its rates and contract intricacies. The official website is filled with generic advertisements but lacks any concrete information. Users interested in knowing more about the payment processor can request pricing details by providing necessary information about their business.
Contract Length
According to some Platinum Payments reviews, the company binds its clients to month-to-month agreements. However, this information is unclear. Since the provider resells its merchant accounts through Elavon, consumers should expect similar contract terms and pricing flexibility from the reseller.
Pricing Structure
The company's pricing varies depending on a business's type and size. Reviews indicate an interchange-plus pricing structure B2B businesses can benefit from the interchange optimization by providing additional information about transactions to lower the processing costs.
Processing Fees
When reviewed, the company charges 1.95% for debit and 2.95% for credit card mobile transactions. The rest of the processing fees are undisclosed. Merchants should expect variable equipment leases and monthly charges.
Consumer Support
The official website displays a general consumer support email address and a toll-free helpline for clients to address their queries and concerns. These two options are inadequate to rank Platinum Payments as a reliable service provider in terms of customer service.
Marketing and Sales
The payment processor relies on an in-house sales team, telemarketing, and traditional advertisement to promote its brand. There is also an indication of employing independent sales representatives, yet this powerful combination of sales practices fails to offer all the necessary information. Even though there are no reviews for these sales practices, merchants should ensure that the sales agents do not misguide.
Platinum Payments Reviews and Complaints
The provider has maintained a good reputation considering the lack of complaints against it. However, the small number of positive reviews indicates that the clients' preference to address their concerns in person and not post them online can have something to do with the low complaint rate.
No class-action lawsuits or FTC complaints were filed against Platinum Payments. Regardless, here are a few drawbacks that merchants must consider before signing the contract;
Sub-Par Consumer Support
The company maintains telephone and email support, but a single helpline is inadequate for a large clientele. It does not assign a dedicated account manager to handle technical and generic issues for merchants. Clients are not offered a live chat facility. Moreover, the self-service options are non-existent.
Concealed Information
One of the main loopholes of a service provider is concealing required information. Platinum Payments does not reveal its contract terms, rates, and any other details of its services. The company's equipment lease terms, PCI compliance charges, and early cancelation policies are undisclosed, causing trouble for clients. A reliable service provider offers complete transparency to its clients, helping them make the best decision for their business.
Inconsistent Rates
The provider fails to offer consistent rates, and its processing charges confuse most merchants. Some Platinum Payments reviews hint at the possibility of monthly and annual fees, but the company purveys zero explanation. The official website displays mobile processing rates that are likely to change. Inconsistent prices forbid businesses from setting aside a fixed amount as saving. Consumers are always worried about rate increments, unsure if they can afford the provider in the long run.
Unclear Contract Terms
The payment facilitator's contract terms are not mentioned anywhere. The company's agreement details are presumed similar to Elavon's. However, Platinum Payments has not said anything regarding this. Like most merchant service providers, the company may offer varying contract lengths. But it is yet another assumption.
Employee Complaints
Very few employee reviews are cited for Platinum Payments, some negative and some positive. Sub-par management, lack of opportunities, and strict work environment are commonly posted complaints. Employees have also written about low salary packages and the scarcity of additional job benefits.
BBB Ranking
Even though the provider is not accredited with BBB, it has been rated A+ on its profile since 2015. According to one Platinum Payments review on the consumer protection platform, the company forced unexpected charges on its client after account cancelation. This sole complaint remained unsettled as the complainant was unsatisfied with the provider's response.
There are no other BBB reviews on the website. However, merchants are encouraged to research themselves instead of trusting online ratings. Many consumers avoid posting complaints on public forums, so the review ratio is not credible in all cases.
Final Words
As concluded from this Platinum Payments review, the low complaint volume can prove the company to be a reliable service provider. However, undisclosed details, unspecified contract clauses, and confusing rates leave room for skepticism. Consumers should find a better-fitting payment facilitator offering dependable support options and transparent rates.
Merchants looking forward to handing their business to the company are advised to ask for the necessary information and request detailed rate quotes before signing the contract.