QuickBooks POS is a popular software system designed to streamline and automate retail operations. It allows businesses to manage inventory, track sales, process transactions, and generate reports. QuickBooks POS has been a go-to solution for many small and medium-sized enterprises with its user-friendly interface and integration with QuickBooks accounting software. In this article, we will understand the impact of QuickBooks POS end of life.
Understanding the Implications of QuickBooks POS End of Life
Explanation of end of life in software terms:
In the software industry, "end of life" indicates when a product is no longer supported or maintained by its creator. For instance, Intuit would stop releasing QuickBooks POS updates, patches, or bug fixes and discontinue providing technical support. This means businesses using the software must resolve issues or seek assistance independently.
Impact on businesses using QuickBooks POS:
Terminating support for QuickBooks POS may pose substantial challenges for companies depending on this software. Without regular upgrades, businesses might face issues reconciling this software with advanced operating systems, hardware, or other software elements. This could lead to system inconsistencies, diminished productivity, and potential hindrances to routine operations over time. Moreover, as technology advances, the ability of QuickBooks POS to adapt to new business demands may dwindle, thereby restricting expansion prospects and diminishing competitive edge.
Risks associated with using unsupported software:
Using unsupported software like QuickBooks POS carries several risks. First and foremost, the lack of security updates leaves the system vulnerable to emerging threats and exploits. Cybercriminals often target outdated software with known vulnerabilities, putting businesses at an increased risk of data breaches, unauthorized access, and potential financial loss.
Evaluating the Current QuickBooks POS System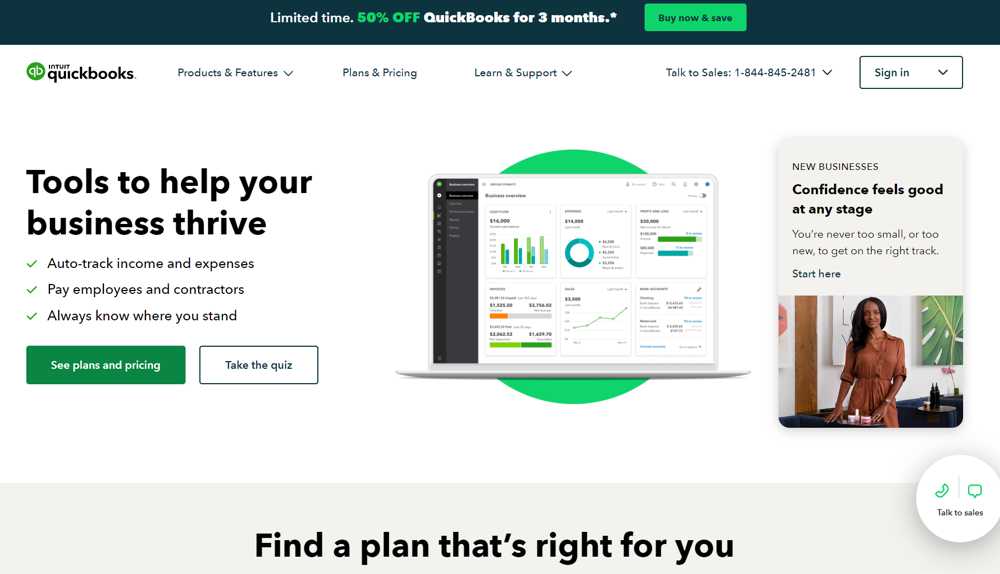 Assessing the functionality and features of QuickBooks POS:
Before shifting systems, thoroughly review your QuickBooks POS's functions and features. Understand how it meets your business needs and daily tasks. Recognize its strengths and weaknesses to identify where a new system could enhance operations.
Identifying limitations and shortcomings of QuickBooks POS:
All software, including QuickBooks POS, has its drawbacks. Identify any issues you encounter with it, such as limited scalability, lack of advanced inventory tools, integration problems, or a problematic interface. Highlighting these constraints helps you prioritize your needs in a new POS system.
Understanding the need for a transition to a new system:
The end-of-life announcement for QuickBooks POS necessitates a switch to a new system. Using unsupported software can pose risks and limit business growth. Transitioning allows for access to updates, security fixes, and support, as well as the use of new technologies and features. Acknowledging this need for change is a strategic move for sustained competitiveness and efficient operations.
Exploring Alternative Point of Sale Solutions
Researching other popular point-of-sale systems in the market:
With the end of life for QuickBooks POS, it's crucial to research and explores other popular point-of-sale systems. Look for reputable vendors and consider their offerings based on your business requirements. Some well-known alternatives include Square POS, Light speed, Shopify POS, Vend, and Revel Systems. Take the time to visit their websites, review product documentation, and gather information about their features, integrations, customer reviews, and overall reputation.
Comparing features, pricing, and scalability of alternative solutions:
When evaluating alternative point-of-sale systems, comparing their features, pricing models, and scalability options is essential. Look for features that align with your business needs, such as inventory management, multi-location support, Omni channel capabilities, customer relationship management (CRM) features, and reporting functionalities. Assess the pricing structures of different solutions, including any upfront costs, subscription fees, transaction fees, and add-on costs. Additionally, consider the system's scalability to accommodate your business's growth and evolving requirements.
Identifying critical considerations for selecting a new point of sale system:
Choosing a suitable point-of-sale system requires evaluating integration capabilities, user-friendliness, customer support, security and compliance, scalability, and mobile and Omni channel capabilities. Thorough research and comparison of these factors in alternative solutions will aid in making a decision that benefits your business in the post-QuickBooks POS era.
Migration Process from QuickBooks POS to a New System:
Creating a data backup of QuickBooks POS:
Before starting the migration, it's vital to create a thorough backup of your data from QuickBooks POS. This backup should include essential business data such as sales figures, customer information, inventory data, and financial records. To safeguard and restore this data, follow the steps outlined in QuickBooks POS's backup guide or refer to their support materials to confirm you've backed up all necessary data correctly.
Exporting and transferring data to the new system:
Once you have a secure backup of your QuickBooks POS data, it's time to export and transfer that data to the new point of sale system. Depending on the specific requirements of your new system, you may need to follow particular export procedures or use data migration tools provided by the new vendor. It is essential to consult the documentation or support resources of both QuickBooks POS and the new system to understand the export and import processes involved. This step ensures a smooth transition of your critical business data to the new system.
Ensuring data integrity and accuracy during the migration process:
When transitioning to a new platform, confirm that the new system is compatible with your data, validate the accuracy of data after migration, compare data between the two systems to identify any mismatches, and examine the performance of the new system. Moreover, provide extensive training to staff about the new procedures to facilitate a seamless shift and uphold consistent operations.
Training and Onboarding for the New System:
Planning and organizing training sessions for employees:
To ensure a successful transition to the new point-of-sale system, planning and organizing training sessions for your employees is essential. Start by identifying key personnel using the system and determine their training needs based on their roles and responsibilities. Schedule training sessions that accommodate their availability and provide ample time for learning and practice. Consider utilizing various training methods, such as in-person sessions, virtual training, video tutorials, or user manuals, to cater to different learning preferences.
Familiarizing staff with the new point of sale system:
In the training sessions, give an overview of the new POS system, covering interface, navigation, and functionalities. Include hands-on exercises for tasks like sales processing and inventory management. Encourage questions, promote understanding, and highlight the new system's advantages to engage staff.
Ensuring a smooth transition and minimizing downtime:
For a smooth transition, consider implementing the new system gradually and running it parallel to QuickBooks POS for a period. Provide ongoing employee support and monitor the new system's performance and adoption. Address any challenges promptly and adjust the system to best meet your business needs.
Ensuring Data Security and Compliance:
Implementing security measures for the new point of sale system:
When implementing a new point-of-sale system, prioritize data security by incorporating strong user authentication and access controls. Use encryption for sensitive data both in transmission and storage. Strengthen network security with firewalls and intrusion prevention systems, and ensure regular, secure data backups to prevent data loss.
Adhering to data protection regulations and best practices:
To ensure data protection compliance, familiarize yourself with GDPR, CCPA, or PCI DSS regulations. Maintain transparent privacy policies and obtain customer consent for data processing. Set up data retention and deletion procedures and regularly review and purge unnecessary data. Lastly, periodically train employees on secure data handling and threat recognition.
Regularly updating and maintaining the new system for security:
To maintain your point-of-sale system's security, regularly install updates and patches from the vendor. Implement security monitoring tools for incident detection and response. Keep updated with the vendor's security advisories and act swiftly on their recommendations. Additionally, conduct regular security assessments, like vulnerability scans and penetration tests, to identify potential security weaknesses. These steps will help protect customer data, minimize security risks, and ensure compliance.
Post-Migration Support and Troubleshooting:
After migrating to a new point of sale system, ensure a solid support system by setting up dedicated support channels, creating a comprehensive and easily accessible knowledge base, having a responsive and knowledgeable support team, and providing periodic user training refreshers to reinforce system understanding and tackle ongoing challenges.
Troubleshooting common challenges during the transition period:
During the transition, address challenges by conducting a root cause analysis for issues and encouraging collaborative problem-solving. Respond quickly to support requests, prioritizing crucial matters. Foster a culture of continuous improvement, optimizing system performance, usability, and efficiency based on user feedback.
Regularly reviewing and optimizing the new point of sale system:
To optimize your new point of sale system, regularly monitor its performance, focusing on key metrics like response time and transaction speed. Collect user feedback to improve system functionality and stay updated with vendor-released upgrades. Utilize system-generated reports to analyze business performance, customer trends, and inventory metrics. Regular review and optimization will ensure smooth operations and long-term business success.
Benefits of Upgrading from QuickBooks POS
Highlighting the advantages of a modern point-of-sale system:
Upgrading to a modern point-of-sale system from QuickBooks POS provides advantages like advanced functionality for streamlining operations, scalability for business growth, and integration capabilities with other business tools. Such systems come with an intuitive user interface, automation capabilities to save time, enhanced reporting for insightful business decisions, and mobile functionality for flexibility in operations. These advantages improve productivity, reduce manual errors, and provide a comprehensive view of business operations.
Positive impact on customer satisfaction and business growth:
Upgrading to a modern point-of-sale system improves customer experience through personalized promotions and faster checkouts. It also enhances inventory management, providing real-time stock information to prevent shortages. With advanced reporting, it offers deeper business insights for data-driven decisions. Lastly, a modern system ensures your business stays current with market trends and technologies, positioning it for future growth. This strategic investment can drive customer satisfaction and business growth in a competitive market.