Shopify has emerged as a formidable presence in eCommerce, facilitating businesses of all sizes to set up and manage their virtual stores seamlessly. This platform provides various services encompassing product inventory, shopping baskets, safe transaction processing, and robust promotional tools. With its user-friendly design, advanced capabilities, and ample personalization options, Shopify has carved a niche as the go-to solution for fledgling and experienced online retailers.
Understanding Shopify Pricing structure is crucial for businesses. It helps in budgeting and ensures you only pay for the needed features. Shopify offers several plans, each with different features and at varying costs. By understanding these plans, businesses can choose a plan that best fits their needs and budget, ensuring they get the most value from the platform. It's also important to understand the additional costs of using certain features or third-party integrations on Shopify.
What is Shopify?
Shopify is a comprehensive eCommerce platform that allows businesses to sell products online. It provides various tools and features that make it easy for businesses to set up and manage stores.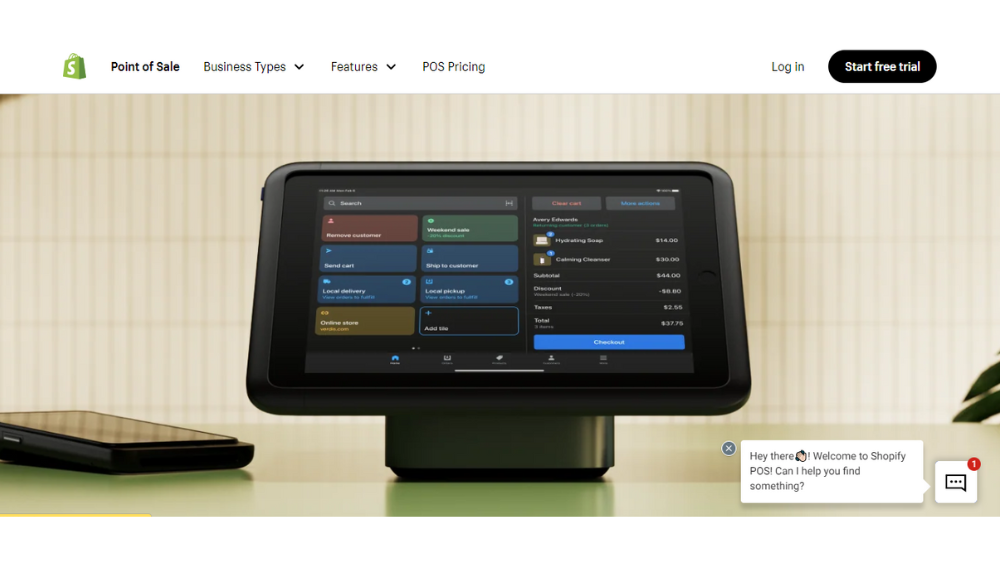 Shopify's features include:
Storefront: Shopify provides a variety of customizable themes, allowing businesses to design their online shop according to their brand image. The platform supports digital and physical goods, making it versatile for different types of businesses.
Shopping Cart: Shopify's shopping cart supports many payment gateways, allowing businesses to accept payments from customers worldwide. It also supports multiple languages, taxes, and currencies, making it suitable for international businesses.
Store Management: Shopify provides tools for inventory management, order fulfillment, and customer relationship management. It also integrates with several shipping carriers to provide real-time shipping rates to customers.
Marketing & SEO: Shopify offers a wide range of marketing tools that encompass search engine optimization (SEO) functionalities, seamless integration with email marketing, social media platforms, and the ability to generate coupon codes and gift cards. Additionally, Shopify integrates smoothly with Google Analytics, empowering merchants with valuable insights into the performance of their online shops.
Mobile Optimization: Shopify themes are mobile responsive, ensuring your store looks great on all devices. There's also a Shopify app that allows you to manage your store on the go.
Web Hosting: Shopify hosts your online store for you, ensuring it remains fast and secure. It also handles all software updates, so you don't have to worry about technical maintenance.
Round-the-Clock Support: Shopify provides 24/7 customer support through email, live chat, and phone. There's also a large community of Shopify users and a comprehensive knowledge base for self-help.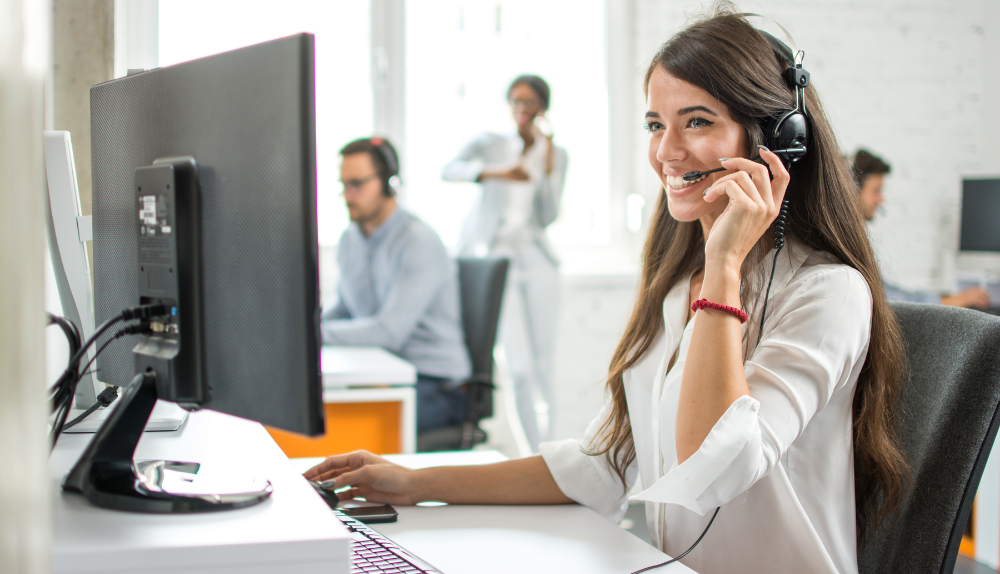 Opting to utilize Shopify for digital commerce enterprises yields a plethora of advantages, such as the following:
Ease of Use: Known for its intuitive design, Shopify simplifies creating and maintaining a web store, even for those who need more technical expertise.
Scalability: Shopify's versatile pricing strategies and extensive feature offerings cater to businesses of all scales, from budding startups to established large-scale corporations.
Reliability: Shopify provides secure web hosting with unlimited bandwidth, ensuring that your business is always available and loads quickly for your customers.
Integration Options: Shopify smoothly synchronizes with various external applications and services, enabling you to incorporate extra capabilities and functionalities to your ecommerce platform as required.
Global Reach: Shopify's support for multiple languages, currencies, and international payment gateways makes it easy for businesses to sell to customers worldwide.
Understanding Shopify Pricing Plans
Shopify provides a variety of cost structures to accommodate the various requirements and sizes of enterprises. Here's a detailed overview of each Expense tier:
Shopify Lite ($9/month): Shopify's most basic and cost-effective package doesn't provide a dedicated storefront. However, it enables merchants to market goods on pre-existing websites or social media channels. This plan also supports in-person selling through the Shopify POS system. Key features comprise integration with Facebook Shop, customer interaction through Messenger, and availability of the Shopify Buy Button for simplified purchases.
Basic Shopify ($29/month): The Basic Shopify tier, priced at $29 per month, is perfect for newcomers in the business realm or online ventures exploring Shopify for the first time. It's equipped with all the fundamental elements required for launching a fresh e-commerce platform. This encompasses an e-commerce website, limitless product listings, authorization for 2 team members, around-the-clock customer support, and various sales channels. In addition, it provides capabilities for the manual entry of orders, promotional coupon codes, a complimentary SSL security certificate, and functionality to retrieve abandoned shopping carts.
Shopify ($79/month): This plan suits growing businesses with one retail store. It includes all features from the Basic Shopify plan, plus 5 staff accounts, professional reports, international pricing, lower rates, and lower transaction fees if not using Shopify Payments.
Advanced Shopify ($299/month): This strategy is crafted for expanding businesses operating more than one retail outlet. It encompasses all elements of the Shopify plan, allows for up to 15 personnel accounts, provides a sophisticated report generation tool, enables calculated shipping rates via third-party applications, and assures the most competitive transaction charges.
Shopify Plus (custom pricing): This enterprise-grade solution is for high-volume merchants and large businesses. It offers additional features like automation, customization, and dedicated support. The pricing is custom and depends on the specific needs of the business.
Each package provides a unique array of offerings and solutions; hence selecting the one that aligns well with your business requirements and financial capabilities is crucial. Keep in mind you always have the flexibility to modify your package, either upscale or downscale, following your business's growth or changing needs.
Additional Costs to Consider
While Shopify's price plans are straightforward, there are additional costs that you should be aware of when running your webshop. These include:
Transaction Fees: Shopify charges transaction fees for every sale you make on your store unless you use Shopify Payments, its own payment gateway. The transaction fees vary depending on your Shopify plan, with the fees decreasing as you move to a higher plan. For instance, the Basic Shopify plan charges a 2% transaction fee, the Shopify plan charges 1%, and the Advanced Shopify plan charges 0.5%.
Credit Card Fees: These are the fees for processing credit cards on your store. Shopify Payments' rates start at 2.9% + 30¢ per transaction for the Basic Shopify plan and decrease to 2.4% + 30¢ for the Advanced Shopify plan. The credit card fees may vary if you use a third-party payment gateway.
Premium Themes and Apps: Shopify offers a range of free themes and apps, but if you want more advanced features or a unique look for your store, consider premium options. Premium themes can range from $140 to $180, while the cost of premium apps can vary widely depending on their functionality.
Third-Party Payment Gateways: If Shopify Payments is unavailable in your country or you prefer a different payment gateway, you may need a third-party payment gateway. These gateways may charge their fees, separate from Shopify's transaction fees.
Remember, these costs can add up, so it's important to factor them into your budget when deciding on a Shopify plan. It's also worth noting that some of these costs, like transaction and credit card fees, can be reduced by choosing a higher Shopify plan or using Shopify Payments.
The pricing structure of Shopify with other eCommerce platforms
Shopify's price is competitive and offers good value for its features and services. Here's a brief comparison:
WooCommerce: WooCommerce is a no-cost add-on for WordPress, but the overall expenses can increase when you consider the price of website hosting, an SSL certificate, extra plugins for enhanced features, and a personalized theme for a distinctive design. Furthermore, maintaining the system with all the necessary updates and security measures could consume much time or money, especially if you engage a professional.
BigCommerce: BigCommerce's Costing structure is similar to Shopify's, with plans starting at $29.95/month. However, BigCommerce doesn't charge additional transaction fees, and all their plans offer unlimited staff accounts, which could benefit larger teams.
Magento: Magento offers a free version, but like WooCommerce, the costs of hosting, security, extensions, and professional help for setup and maintenance can add up. Their enterprise version can cost several thousands of dollars per year.
How to Save on Shopify Costs
There are numerous approaches you can employ to reduce expenses on the Shopify platform:
Annual Payments: Shopify provides a price reduction if you opt for yearly or every two years instead of paying monthly. There's a 10% savings for annual payments and a 20% savings for payments made every two years.
Shopify Payments: Using Shopify Payments, Shopify's own payment gateway, can save you the transaction fees that Shopify charges for other payment gateways. This can result in significant savings, especially with high sales volume.
Free Themes and Apps: Shopify offers a range of free themes and apps that can provide many of the functionalities you need for your virtual store. While premium themes and apps often offer more features or a unique design, the free options can be sufficient for many stores.
Choose the Right Plan: Make sure to choose the Shopify plan that best fits your business needs. Paying for a more expensive plan that offers features you don't need is a waste of money. Remember, you can always upgrade your plan as your business grows.
By implementing these strategies, you can maximize Shopify's features and services while reducing costs.
Is Shopify Worth the Cost?
When considering whether Shopify is worth the cost, looking at its value in features, services, and the potential return on investment is important.
Shopify provides many eCommerce solutions and functionalities, such as a modifiable web store, a protected transaction system, mobile-friendly design, SEO capabilities, promotional instruments, client analytics, and round-the-clock assistance. Utilizing these functionalities, you can establish a polished online marketplace, captivate potential customers, and boost your revenue, yielding a substantial profit return.
In terms of services, Shopify provides secure and reliable hosting, handles all updates and maintenance, and offers 24/7 customer support. These services can save time and effort, allowing you to focus on your business instead of managing your website.
As for who would benefit most from each pricing plan?
Shopify Lite is ideal for businesses with a website and wants to add eCommerce functionality or for businesses that sell primarily on social media or in person.
Basic Shopify is great for new or small businesses just starting with online selling. It provides all the basic features needed to run an online store at an affordable price.
Shopify is suitable for growing businesses that need more advanced features and lower transaction fees. It's also good for international businesses, offering international price options.
Advanced Shopify is best for large businesses that need advanced reporting and lower transaction fees. It's also good for businesses that use third-party shipping services, as it offers Outsource 2.9% plus 30 cents calculated shipping charges.
Shopify Plus is designed for high-volume merchants and large businesses that need a scalable solution, advanced customization, and dedicated support.
While Shopify comes with a cost, its value in terms of features, services, and potential return on investment can make it a worthwhile investment for many businesses. However, choosing the right plan that fits your business needs and budget is important to ensure you get the most value for your money.
Conclusion
Shopify is a dynamic and adaptable online commerce solution tailored to accommodate enterprises of every size. The array of Costing strategies and the abundant features embedded in each package makes it an expandable platform that evolves alongside your enterprise. Although there might be extra expenses, such as transaction charges and the price tags attached to elite themes and applications, Shopify's all-encompassing toolkit and facilities can provide substantial worth and a high yield on investment.
If you're just launching your business or managing a small-scale operation, the Basic Shopify package will cater to your needs effectively. As your business flourishes, you can effortlessly move to a more comprehensive plan to avail yourself of more advanced capabilities. On the other hand, if you're dealing with a high-volume trade or leading a sizable business, Shopify Plus would offer the sophisticated features and personalization alternatives necessary for your operations.
FAQs
Can I change my Shopify plan at any time?
Yes, you can upgrade or downgrade your Shopify plan at any time.
Does Shopify offer a free trial?
Yes, Shopify provides a 14-day complimentary trial period, granting users the opportunity to thoroughly explore the platform's functionalities prior to making any plan-related commitments.
Are there any discounts available on Shopify plans?
Yes, Shopify provides a 10% discount on annual and 20% on biennial plans, paid upfront.
What are Shopify Payments?
Shopify Payments is an integrated payment gateway offered by Shopify. It enables your store to process credit card transactions without needing an external payment gateway, reducing additional charges.
Can I use third-party payment gateways with Shopify?
Yes, Shopify supports a wide range of third-party payment gateways. However, using them may incur additional transaction fees.