Real-Time payments or RTP represent a new phase in the evolution of digital payments, enabling the immediate transfer from one bank account to another. Unlike traditional payment methods, which take several days to process, the transactions are completed within seconds, regardless of the time or day of the week.
History and Evolution of RTP
The concept of RTP was born out of the need for speed, efficiency, and transparency in financial transactions. The demand for instant, secure, and convenient payment methods has grown as our world becomes progressively digital and interconnected. This led to the development of the system, which financial institutions worldwide have gradually implemented over the past decade.
The journey towards RTP began with the advent of electronic banking and has evolved through online banking, mobile banking, and now instant payments. Each step in this evolution has brought us closer to a world where money moves as fast as information does today. With this, we are now at the forefront of this exciting new era in financial technology.
Understanding Real-Time Payments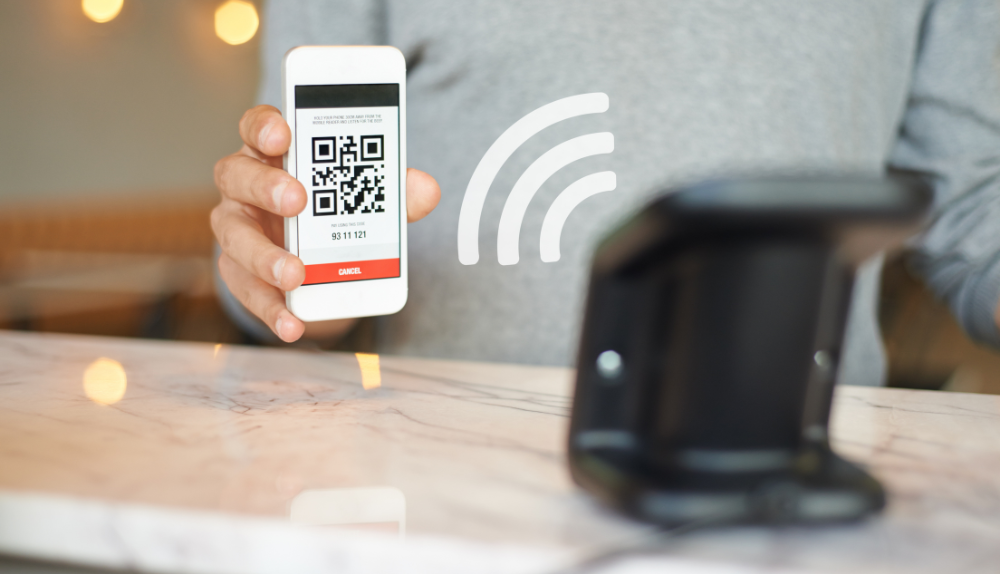 This is a payment system allowing immediate funds transfer between accounts at different financial institutions. Here's a simplified explanation of how it works:
Initiation: The process begins when a sender initiates a payment through their bank or payment service provider. This could be an individual sending money to a friend, a business paying a supplier, or any other payment type.
Processing: The sender's bank validates the transaction details and sends the payment instruction to the RTP system. The system immediately transfers the funds to the recipient's bank.
Confirmation: The recipient's bank verifies the transaction details and credits the funds to the recipient's account. The sender and recipient receive a confirmation message almost instantly, indicating that the transaction has been completed.
In a transaction, various parties play crucial roles:
Sender: The individual or entity initiating the payment.
Sender's Bank or Payment Service Provider: Validates the transaction and sends the payment instruction to the RTP system.
RTP System: Processes the payment instruction and transfers the funds between banks.
Recipient's Bank: Verifies the transaction and credits the funds to the recipient's account.
Recipient: The individual or entity receiving the payment.
It's important to note that while this payment system and faster payments may seem similar, they are not the same. Faster payments are systems that process payments more rapidly than traditional methods, typically within a few hours, and it is a type of faster payment that processes transactions almost instantly, usually within seconds. Therefore, while all RTP systems are faster payments, not all faster payments are in real-time.
The Value and Benefits of Real-Time Payments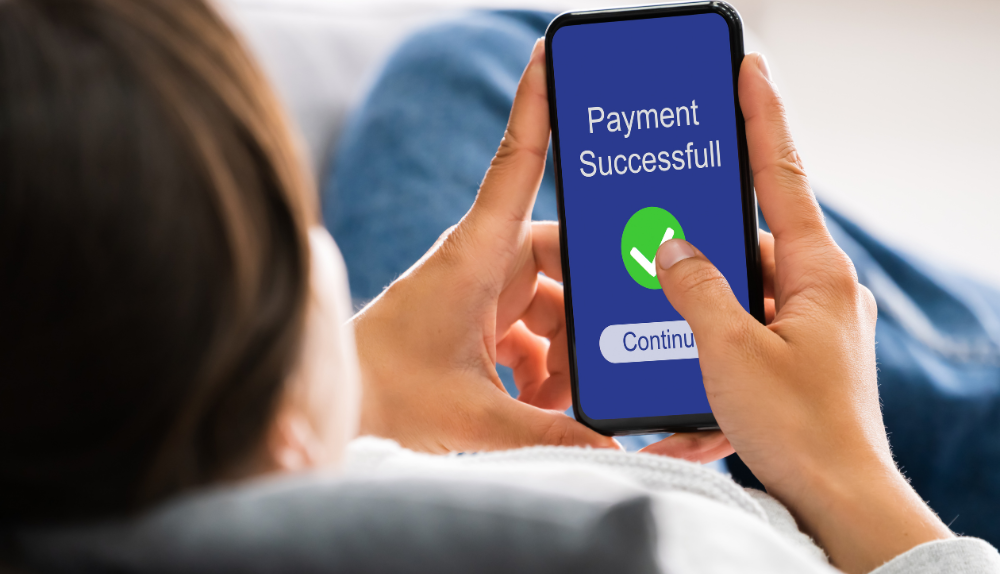 There are numerous benefits that make them a valuable addition to the financial ecosystem. Here are some of the key advantages:
Speed and Immediacy: The most apparent benefit is the fast transactions. Payments are completed within seconds, providing immediate access to funds. This is a significant improvement over traditional payment methods, which take several days to process.
Improved Communication and Transparency: The systems often include enhanced communication features, such as the ability to include detailed information with each payment. This can improve transparency and make it easier to reconcile payments. The sender and recipient receive instant confirmation when a transaction is completed, providing peace of mind and reducing the uncertainty often associated with financial transactions.
Irrevocability: Once a transaction is completed, it cannot be reversed. This irrevocability provides certainty for the recipient and can help reduce the risk of fraud.
Benefits for Individuals, Businesses, and Financial Institutions: The system benefits all participants in the financial ecosystem. It provides an efficient and fast way to send and receive money to individuals. For businesses, RTP can improve cash flow by providing immediate access to funds, reducing the risk of payment fraud, and enhancing customer satisfaction by offering a faster and more convenient payment method. For financial institutions, it can provide a competitive advantage, attract new customers, and create new product and service opportunities.
Offering speed, transparency, and convenience transforms how we conduct financial transactions and significantly benefits individuals, businesses, and financial institutions.
Key Players in the RTP Space
Real-Time Payment systems have been implemented worldwide, with different countries adopting unique approaches to instant payments. Here are some of the significant RTP networks globally:
United Kingdom: The U.K. was one of the first countries to introduce an RTP system with the launch of the Faster Payments Service in 2008.
India: The National Payments Corporation of India operates the Immediate Payment Service (IMPS), which offers instant interbank electronic fund transfer services.
China: The People's Bank of China operates an RTP system that processes transactions in the Chinese yuan.
Australia: The New Payments Platform (NPP) is an RTP system allowing instant transfers between participating Australian banks.
European Union: The Single Euro Payments Area (SEPA) Instant Credit Transfer scheme enables instant payments in euros across participating European countries.
In the United States, there are two key players dominate the Payment Systems space:
The Clearing House: Established in 2017, the RTP network offers instantaneous payment functionality to U.S. banks and financial entities. At present, around 90% of American financial institutions that manage demand deposit accounts (DDAs) can avail themselves of the network's real-time payment services. Moreover, the reach of the network extends to 65% of all DDAs in the United States.
Federal Reserve: The Federal Reserve is developing its RTP system, FedNow. This service, expected to launch in 2023, will allow all banks in the U.S.A to offer, ensuring that the capabilities are available to virtually every financial institution in the country.
These key players are driving the adoption of Real-Time Payment, transforming the payments landscape, and paving the way for a future where money moves as quickly as information.
Use Cases of Real-Time Payments
The RTP system have many applications, making them a versatile tool for various transactions. Some of the key use cases are:
Peer-to-Peer (P2P) Payments: The most common use of RTP is for P2P payments. Apps like Zelle, Venmo, and PayPal leverage this to allow individuals to send and receive money instantly. Whether splitting a dinner bill, paying rent, or sending money to a family member, the system makes these transactions quick and easy.
Business-to-Business (B2B) Transactions: RTP is also valuable for B2B transactions. Businesses can use this to pay suppliers, settle invoices, and manage cash flow more effectively. Its speed and immediacy can help companies reduce the time between invoicing and payment, improving their cash flow and financial management.
Bill Payments and E-commerce: Consumers can use it to pay bills or purchase online. The transaction is completed instantly, providing immediate confirmation of payment. This can be particularly useful for last-minute bill payments or online purchases requiring quick access to the product or service.
Payroll: Businesses can use it to manage payroll, allowing them to pay employees instantly. This can be particularly effective for gig economy workers, who often need access to their earnings immediately.
Government Payments: Governments can use the system to disburse funds quickly and efficiently. This could include tax refunds, social security payments, or emergency relief funds.
These use cases illustrate the versatility of RTP and its potential to change various aspects of financial transactions. We expect to see more innovative uses as the systems evolve and become more widespread.
The Impact of RTP on the Financial Ecosystem
This payment system is profoundly impacting the financial ecosystem, driving the shift toward digital payments and transforming how businesses and individuals manage their finances. A closer look at the role of RTP in these changes is:
The Role of RTP in the Rise of Digital Payments: This is a key driver of the shift towards digital payments. Its speed, convenience, and security make it an attractive alternative to traditional payment methods. The demand will grow as more people become comfortable with digital technology and seek instant, seamless payment solutions.
Transformation of the Payment Processing Industry: The system is also transforming the payment processing industry. Traditional payment processors must adapt to the rise of RTP, developing new technologies and business models to stay competitive. At the same time, it devises opportunities for new players to share the market, leading to increased competition and innovation.
Impact of COVID-19 on the Adoption of RTP: The COVID-19 pandemic has accelerated the adoption of RTP. As more people choose online shopping and digital payments during lockdowns, the demand for fast, reliable payment methods increased. Governments also used these systems to quickly disburse emergency relief funds, further highlighting the value of these systems.
The impact of RTP on the financial ecosystem is significant and far-reaching. By enabling instant, secure transactions, it is changing how we pay and shaping the financial industry's future.
The Future of Real-Time Payments
The future of RTP system looks promising, with anticipated developments and innovations set to transform the payments landscape further. Here are some key aspects to consider:
Anticipated Developments and Innovations: We expect to see new developments and innovations in the RTP space as technology evolves. This could include security and fraud prevention advancements, integration with other financial technologies, and unique user experience features. As more countries implement these systems, we may see improvements in cross-border payments, making it easier and faster to send money internationally.
The Potential of New Entrants and Use Cases: The growth of RTP will likely attract new entrants to the payments industry, leading to increased competition and innovation. This could include tech companies, fintech startups, and non-traditional players like retailers or telecom companies. As it becomes more widespread, we expect to see new use cases emerge, further expanding the potential applications of this technology.
Expected Launch of FedNow by the Federal Reserve: One of the most anticipated developments in the U.S.A. RTP space is the launch of FedNow by the Federal Reserve. Expected to be operational in 2023, FedNow will provide a new infrastructure for this system in the U.S., enabling more financial institutions to offer its services. This could significantly increase the adoption of RTP and drive further innovation in the industry.
The future of RTP is exciting, with significant potential for growth and innovation. As these systems continue to flourish and become more widespread, they are set to play an increasingly important role in the global financial ecosystem.
The potential impact of RTP on the future of financial transactions
This payment system has the potential to reshape the future of financial transactions in several ways significantly:
Increased Efficiency: RTP systems can process transactions almost instantly, making them much more efficient than traditional payment methods. This could steer a shift away from slower payment methods, such as checks or wire transfers, particularly for time-sensitive payments.
Greater Transparency: RTP systems often include enhanced data capabilities, allowing more information to be sent with each payment. This could improve transparency and make it easier to reconcile payments, reducing the potential for disputes and errors.
Improved Cash Flow Management: For businesses, the immediacy of RTP can improve cash flow management. Businesses can receive payments instantly, reducing the time between invoicing and payment and improving their cash position.
New Business Models: The speed and efficiency of RTP could enable new business models, particularly in sectors like the gig economy, where instant payments can be a significant advantage. For example, gig workers could be paid immediately after completing a job rather than waiting for a weekly or monthly paycheck.
Financial Inclusion: RTP systems can also play a role in promoting financial inclusion. Making payments faster and more accessible could help bring unbanked or underbanked populations into the financial system.
Cross-Border Payments: As more countries implement RTP systems, there is potential for improvements in cross-border payments. This could make international payments faster and more efficient, benefiting businesses operating in the global marketplace.
It can significantly impact the future of financial transactions, making them faster, more efficient, and more transparent. As the adoption of RTP continues to grow, these benefits are likely to become increasingly apparent.
 Conclusion
RTP is more than just a faster way to pay. It's a fundamental change in how we think about money, offering the potential to make financial transactions more efficient, transparent, and inclusive. As we continue to embrace digital technology, the system will undoubtedly play a key role in shaping the future of finance.