Paperless payment processing refers to using electronic methods to handle financial transactions, eliminating the need for traditional paper-based payment methods such as checks and invoices. It involves the transfer of funds electronically, securely, and efficiently, providing businesses and consumers with a convenient and streamlined payment experience. With paperless payment processing, transactions can be completed online, through mobile devices, or via digital platforms, enabling faster and more accessible payment options.
Advantages of Paperless Payment Processing
Increased efficiency and convenience for businesses and customers:
Paperless payment processing streamlines the payment workflow, reducing manual tasks and saving time for businesses. Transactions can be completed swiftly and seamlessly, providing convenience to businesses and customers. Automated processes, such as online invoicing and recurring payments, eliminate the need for manual intervention, improving overall operational efficiency.
Cost savings through reduced paperwork and administrative tasks:
Paperless payment methods significantly reduce the reliance on paper-based processes, leading to business cost savings. Expenses related to printing, paper supplies, postage, and storage are minimized. Additionally, the automation of payment processes reduces administrative tasks, freeing up resources and allowing businesses to allocate them to more value-added activities.
Enhanced security and reduced risk of fraud:
Paperless payment processing offers advanced security measures compared to traditional paper-based methods. Encrypted transactions, secure payment gateways, and authentication protocols protect sensitive financial information, reducing the risk of unauthorized access and fraud. Electronic records and audit trails enable easier tracking and monitoring of transactions, enhancing security and ensuring compliance with regulations.
Improved customer experience and satisfaction:
Paperless payment methods provide customers with greater convenience and flexibility. They can make payments online, through mobile devices, or through digital wallets, eliminating the need for physical checks or cash. Faster payment confirmations and automated reminders contribute to a smoother payment experience. Personalized payment options and seamless integrations with e-commerce platforms enhance customer satisfaction and loyalty.
Types of Paperless Payment Methods
Credit and debit cards:
Contactless payments: Contactless payments allow customers to make payments by tapping their credit or debit cards on a compatible payment terminal. This method eliminates the need for physical contact or the insertion of the card into a card reader, making transactions faster and more convenient.
Mobile wallet payments: Mobile wallet payment methods, such as Apple Pay, Google Pay, and Samsung Pay, enable customers to store their card information securely on their mobile devices. They can make payments by tapping their phones on contactless payment terminals or by using their devices for online purchases, providing a seamless and secure payment experience.
Online payment gateways:
PayPal: PayPal is an online payment gateway that allows individuals and businesses to send and receive payments electronically. Users can link their bank accounts, credit cards, or debit cards to their PayPal accounts, making it easy to process online payments securely and efficiently.
Stripe: Stripe is another popular online payment gateway enabling businesses to accept online payments. It provides a developer-friendly platform with powerful APIs, allowing businesses to integrate payment processing into their websites or applications seamlessly.
Square: Square offers a comprehensive suite of payment solutions, including point-of-sale systems, online payment processing, and invoicing. It caters to businesses of all sizes and provides tools for easy payment acceptance across various channels.
Digital wallets:
Apple Pay: Apple Pay is a digital wallet designed for Apple devices. Users can add credit or debit cards to their Apple Wallet and make payments in stores, apps, and websites supporting Apple Pay. For enhanced security, the transactions are authenticated using biometric features like Face ID or Touch ID.
Google Pay: Google Pay is a digital wallet service provided by Google. It allows users to store their credit or debit card information and pay using Android devices. Google Pay supports contactless payments and online transactions, making it convenient for users across various platforms.
Samsung Pay: Samsung Pay is a mobile payment platform for Samsung device users. It offers NFC-based and MST (Magnetic Secure Transmission) technology, allowing users to pay at contactless and traditional magnetic stripe card readers.
Cryptocurrencies and blockchain-based payments:
Bitcoin: Bitcoin is the most well-known cryptocurrency that operates on a decentralized blockchain network. It enables secure peer-to-peer transactions without the need for intermediaries like banks. Bitcoin payments are conducted through digital wallets and can be used for online purchases or transferred between individuals.
Ethereum: Ethereum is a blockchain platform that supports cryptocurrency transactions and the development of smart contracts and decentralized applications (DApps). It utilizes its native cryptocurrency, Ether (ETH), for transactions within the network and provides a wide range of potential applications beyond simple payment processing.
These paperless payment methods offer businesses and consumers various options for secure, convenient, and efficient transactions. Each method provides unique features and benefits, from contactless payments and mobile wallets to online payment gateways and cryptocurrencies, catering to different preferences and technological ecosystems.
Process of Implementing Paperless Payment Systems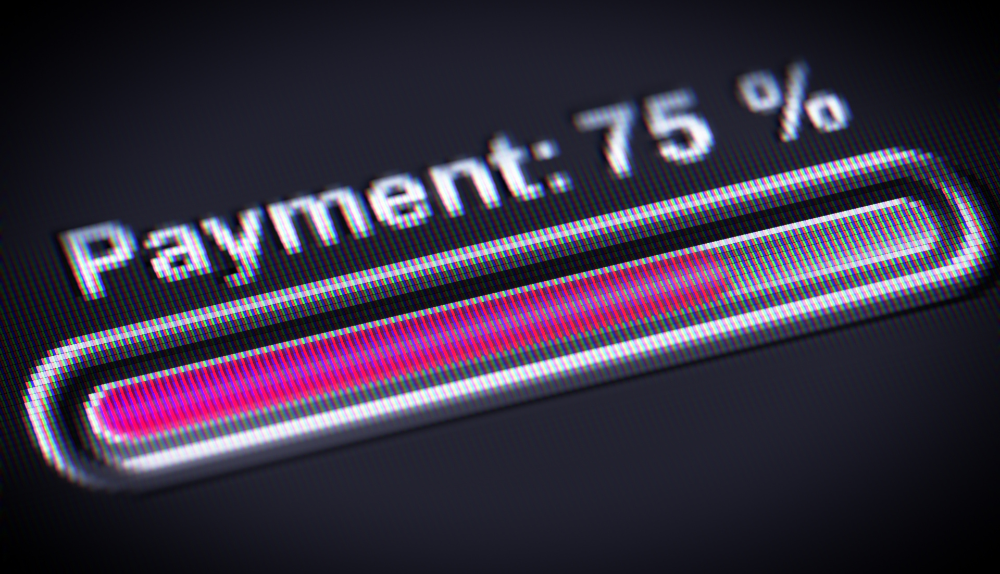 Research and choose the right payment processing provider:
Before implementing a paperless payment system, thorough Research is essential to identify your business's most suitable payment processing provider. Consider factors such as fees, transaction rates, supported payment methods, integration options, security features, customer support, and reputation. Compare different providers and select the one that aligns with your business requirements and goals.
Set up an account and integrate the payment gateway:
Once you have chosen a payment processing provider, could you set up an account with them? This typically involves providing business information and bank account details and verifying your identity. Next, integrate the payment gateway into your existing infrastructure, such as your website or point-of-sale system. This integration allows for seamless payment processing and ensures a smooth customer experience.
Ensure compliance with security standards and regulations:
It is crucial to prioritize security when implementing paperless payment systems. Familiarize yourself with the security standards and regulations relevant to your industry, such as Payment Card Industry Data Security Standard (PCI DSS) compliance. Implement security measures such as encryption, tokenization, and fraud detection systems to protect customer data and prevent unauthorized access.
Test and optimize the payment process:
Before going live, thoroughly test the payment process to ensure it functions correctly and provides a seamless experience for you and your customers. Test various payment scenarios, simulate transactions, and verify that payment confirmations and notifications are received as expected. Continuously optimize the process to address any issues or bottlenecks that may arise during testing.
Train staff and communicate the changes to customers:
Provide comprehensive training to your staff on using and managing the paperless payment system effectively. Ensure they understand the new processes, troubleshooting techniques, and security protocols. Simultaneously, communicate the changes to your customers through multiple channels, such as emails, website announcements, or in-store signage. Clearly explain the new system's benefits and address any potential concerns or questions they may have.
By following this process, businesses can implement paperless payment systems, enabling efficient and secure transactions while ensuring a smooth transition for internal staff and customers.
Considerations for Effective Paperless Payment Processing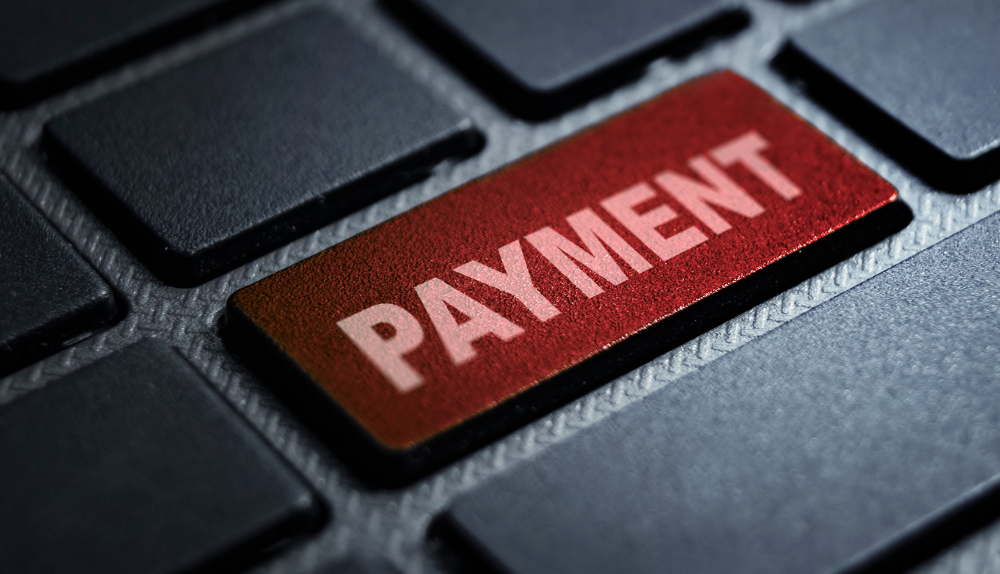 Security measures and encryption protocols:
Security is of utmost importance in paperless payment processing. Implement robust security measures such as data encryption, tokenization, and secure authentication protocols to protect sensitive financial information. Regularly update security software and systems to address emerging threats and vulnerabilities.
Integration with existing business systems and software:
When implementing paperless payment processing, ensure seamless integration with your existing business systems and software. This includes your accounting software, customer relationship management (CRM) system, inventory management, and e-commerce platforms. Integration streamlines data flow, reduces manual entry errors, and provides a cohesive and efficient payment processing ecosystem.
Accessibility and compatibility with various devices and platforms:
Paperless payment systems should be accessible and compatible across different devices and platforms. Whether customers use desktops, laptops, smartphones, or tablets, they should be able to make payments without any compatibility issues. Ensure your payment solutions are responsive, user-friendly, and adaptable to different screen sizes and operating systems.
Customer support and dispute resolution mechanisms:
A robust customer support system is crucial for effective, paperless payment processing. Offer multiple channels for customer support, such as phone, email, live chat, or a dedicated support portal. Promptly address customer inquiries, issues, or disputes related to payments. Transparent and efficient dispute resolution mechanisms should be in place to handle any payment-related conflicts swiftly and fairly.
Backup and data recovery strategies:
Implement reliable backup and data recovery strategies to safeguard payment data. Regularly back up transaction records and customer information to secure servers or cloud-based storage. Having a contingency plan in case of data loss or system failures ensures the continuity of operations and minimizes potential disruptions in the event of an unforeseen incident.
Considering these factors ensures effective, paperless payment processing that prioritizes security, seamless integration, accessibility, excellent customer support, and data protection. By addressing these considerations, businesses can provide a reliable and efficient payment experience for their customers while maintaining the integrity and security of their payment systems.
Challenges and Potential Issues with Paperless Payment Processing
Connectivity and technical issues:
Paperless payment processing relies on stable internet connectivity and technical infrastructure. Connectivity issues, network outages, or system failures can disrupt payment processing, leading to delays or failed transactions. It is crucial to have backup systems and contingency plans to minimize such issues' impact.
Data breaches and cybersecurity threats:
The digital nature of paperless payment processing exposes businesses and customers to potential data breaches and cybersecurity threats. Hackers may attempt to gain unauthorized access to sensitive financial information, leading to identity theft, fraud, or financial losses. Implement robust security measures, encryption protocols, and regular security audits to mitigate these risks.
Customer concerns regarding privacy and data protection:
Some customers may have concerns about the privacy and protection of their personal and financial data when using paperless payment methods. Address these concerns by clearly communicating your data protection policies, encryption measures, and compliance with data protection regulations. Providing transparency and reassurance can help build trust with customers.
Resistance to change and lack of familiarity with new payment methods:
Introducing paperless payment methods may face resistance from customers accustomed to traditional payment methods or who have limited familiarity with new technologies. Offer educational resources, tutorials, and user-friendly interfaces to help customers adapt to the new payment methods. Emphasize the benefits of paperless payments, such as convenience, security, and faster transactions, to encourage adoption.
Addressing these challenges and potential issues requires proactive measures, including robust infrastructure, comprehensive security measures, transparent communication, and customer education. By actively managing these challenges, businesses can successfully navigate the transition to paperless payment processing and ensure a positive customer payment experience.
Best Practices for Paperless Payment Processing
Regularly update and patch payment systems:
Keep your payment systems up to date with the latest security patches and software updates. Regularly monitor and apply patches to address any known vulnerabilities. This helps protect against potential security breaches and ensures that your payment systems have the latest security features.
Educate staff and customers about security measures and fraud prevention:
Provide comprehensive training to your staff regarding security measures and fraud prevention protocols. Educate them about safeguarding customer data, recognizing and reporting suspicious activities, and following best practices for secure payment processing. Similarly, educate your customers about security measures they can take to protect their payment information and how to identify potential fraud attempts.
Monitor and analyze transaction data for insights and improvements:
Regularly monitor and analyze transaction data to gain insights into customer behavior, payment trends, and potential areas for improvement. Identify patterns, such as high-risk transactions or unusual activity, and implement measures to mitigate risks. Use data analytics to optimize your payment processes, reduce errors, and enhance the overall efficiency of your paperless payment system.
Provide multiple payment options to accommodate customer preferences:
Offer a variety of payment options to accommodate the preferences of your customers. Consider accepting various credit cards, debit cards, mobile wallet services, and alternative payment methods. By providing multiple options, you can cater to a broader customer base and enhance the convenience and flexibility of your payment processing.
Future Trends in Paperless Payment Processing
Increased adoption of mobile payments and digital wallets:
The future of paperless payment processing will see a continued rise in the adoption of mobile payments and digital wallets. With smartphones' proliferation and convenience, more consumers are likely to embrace mobile payment methods such as mobile wallet apps, allowing them to make quick and secure transactions using their smartphones.
Integration of biometric authentication for enhanced security:
Biometric authentication, such as fingerprint recognition, facial recognition, or iris scanning, will significantly improve the safety of paperless payment processing. Integrating biometric authentication into payment systems adds a layer of security by verifying the user's identity, reducing the risk of unauthorized access or fraudulent transactions.
Expansion of blockchain technology in payment processing:
Blockchain technology is expected to have a growing impact on paperless payment processing. Blockchain offers enhanced security, transparency, and decentralization, making it an attractive solution for secure and efficient payment transactions. As the technology matures, we can anticipate wider adoption of blockchain-based payment systems, offering faster, safer, and cost-effective payment processing solutions.
Development of seamless and personalized payment experiences:
The future of paperless payment processing will focus on creating seamless and personalized payment experiences for customers. Advances in data analytics and artificial intelligence will enable businesses to gain deeper insights into customer preferences, enabling customized payment options and recommendations. Additionally, tokenization and one-click payments will simplify the payment process, providing customers with a frictionless and convenient experience.
Encouragement for businesses to embrace paperless payment methods for growth and efficiency:
In today's digital age, embracing paperless payment methods is essential for businesses to thrive. By leveraging the advantages of paperless payment processing, businesses can streamline operations, improve productivity, enhance security, and deliver seamless payment experiences to their customers. Integrating emerging technologies and future trends will further enhance the potential of paperless payment processing.
The transition to paperless payment processing offers numerous benefits and opportunities for businesses. By embracing this digital transformation, businesses can position themselves for growth, adapt to changing consumer behaviors, and optimize their payment processes for improved efficiency and customer satisfaction. Embracing paperless payment methods is necessary for today's market and a strategic move towards a more streamlined and future-proof business operation.