Micropayments are a form of small-scale financial transactions that are typically conducted online. They involve transactions with extremely low values, sometimes even as small as a fraction of a cent. The definition of micropayments may vary depending on the payment system being used, with some considering any transaction size less than a certain threshold, such as $5.00 or $10.00, sometimes $20.00 as a micropayment.
The concept of micropayments has gained attention for its potential to facilitate various online transactions. It enables the immediate distribution of royalties, gratuities, pay-per-click advertising, small freelance jobs, and cryptocurrency transactions, among other use cases. By allowing for these small transactions, micropayments provide a way to efficiently exchange value for digital goods and services that may have needed to be economically viable.
How Does A Micropayment Work?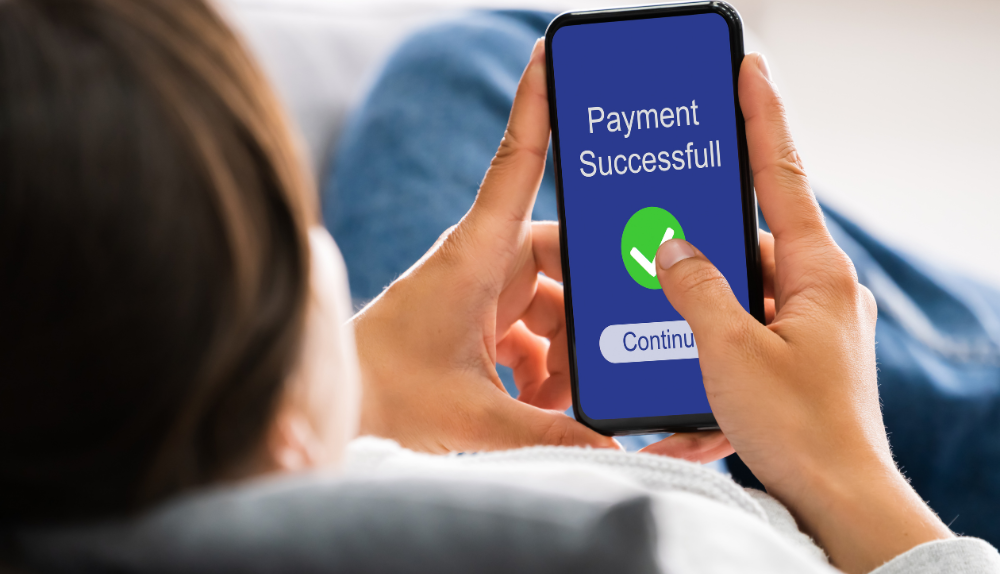 Micropayments enable the transfer of small monetary amounts, often in the range of fractions of a cent up to a few dollars, for exchanging goods, services, or access to digital content. Here's a simplified overview of how micropayments typically work:
Payment Setup: Users create an account with a micropayment service provider or link their preferred payment method, such as a credit card, digital wallet, or cryptocurrency wallet, to facilitate transactions.
Transaction Initiation: When a user wishes to make a micropayment, they initiate the transaction by selecting the desired item, service, or content they want to access.
Authorization: The provider verifies the user's payment credentials and confirms funds or credit availability.
Payment Processing: The micropayment service processes the transaction once the payment is authorized. This may involve deducting the payment amount from the user's account, charging their credit card, or transferring the specified cryptocurrency amount.
Settlement: The payment service provider settles transactions with the merchant or content provider, typically through regular batch processing or immediate settlement mechanisms.
Access or Delivery: Upon successful settlement, the user gains access to the purchased digital content, services, or other goods, depending on the nature of the transaction. This could include downloading a file, accessing a website, unlocking a feature, or receiving a virtual item.
It's worth noting that the specific technical details and payment flows can vary depending on the micropayment platform, payment methods, and underlying technologies employed. Blockchain-based micropayment systems, for instance, leverage distributed ledger technology to facilitate secure and transparent transactions. Additionally, payment aggregators and digital wallets streamline the payment process by consolidating various payment methods into a user interface.
Characteristics Of Micropayments

Low-value transactions: One of the key characteristics of micropayments is that they involve low-value transactions. These transactions typically involve small amounts, such as a few cents or a fraction of a dollar. This allows for monetizing goods, services, or content that may have limited value individually but can collectively generate revenue when accessed by many users. By enabling these low-value transactions, micropayments provide a means to efficiently and economically exchange small amounts of money for digital offerings.
Quick and seamless process: Micropayments are designed to be quick and seamless. They aim to minimize the time and effort required to complete a transaction, ensuring a smooth user experience. Traditional payment methods often involve multiple steps, such as entering credit card information or setting up accounts, which can create friction and lead to abandoned transactions for low-value items. On the other hand, micropayment systems streamline the process, making it easy for users to make quick purchases without cumbersome barriers. This simplicity and convenience contribute to the widespread adoption and acceptance of micropayments.
Cost-effective for both merchants and consumers: Micropayments offer cost-effectiveness for both merchants and consumers. For merchants, traditional payment methods may come with high transaction fees or minimum thresholds, making it economically unviable to sell low-value items. With their low transaction fees or alternative fee structures, Micropayments provide a more affordable solution for merchants to monetize their products or services. Similarly, micropayments enable access to digital content or services at affordable prices, allowing consumers to pay only for what they consume without significant financial barriers. This cost-effectiveness contributes to a win-win situation for both parties involved.
Types Of Micropayments
Digital content micropayments:
Pay-per-view model: The pay-per-view model charges users a small fee to access specific digital content, such as articles, videos, or live streams, on a per-view basis. Users are typically charged a micropayment for each instance of accessing the content. This model is commonly used in news media, video streaming platforms, and other content-based websites.
Download-to-Own Model: This model allows users to acquire and download digital materials like e-books, music files, or software applications by paying a nominal fee for each download. It offers a means for content developers to earn revenue for each download of their product, making it an ideal choice for diverse digital commerce sites and web-based platforms.B. In-app purchases: In-app purchases involve the sale of virtual items, additional features, or premium content within mobile applications or games. Users can make micropayments to enhance their app or gaming experience by unlocking exclusive content, acquiring virtual goods, or accessing advanced functionalities. In-app purchases have become a popular monetization strategy for app developers, particularly in the mobile gaming industry.
Virtual goods and currencies: Micropayments are often utilized to purchase virtual goods or currencies within online environments. These virtual goods can include avatar customization options, in-game items, or digital collectibles. Users can make micropayments to enhance their online presence or gaming experience by acquiring these virtual goods. Virtual currencies, such as in-game coins or tokens, can be purchased through micropayments and used for various transactions within a specific virtual ecosystem.
Donation-based micropayments: Micropayments can be used for donation-based transactions, allowing users to make small contributions or support causes they believe in. Websites, platforms, and content creators often provide a donation option where users can make micropayments to show appreciation or support for the provided content, services, or charitable initiatives.
These various micropayments cater to different industries and purposes, enabling efficient monetization, enhancing user experiences, and fostering new forms of digital transactions in the online landscape.
Advantages Of Micropayments
Increased monetization opportunities for content creators: Micropayments offer content creators new avenues for monetizing their work. With the ability to charge small amounts for access to digital content or services, creators can generate revenue from a larger audience base. This opens up opportunities for independent artists, journalists, bloggers, and other content producers to receive compensation for their work, even if their individual pieces have a low price point. Micropayments enable a more granular approach to monetization, allowing creators to earn income from a wide range of consumers.
Enhanced user experience and reduced friction: Micropayments contribute to an improved user experience by reducing friction in the payment process. Traditional payment methods often involve complex procedures, such as filling out lengthy forms or entering credit card details, which can discourage users from completing transactions, especially for low-value items. Micropayments streamline the process, enabling users to make quick, hassle-free transactions without significant barriers. This ease of use enhances user satisfaction, encourages impulse purchases, and promotes repeat transactions.
Lower risk and costs for consumers: Micropayments reduce the risk and costs compared to traditional payment methods. With low-value transactions, users can make purchases without committing to larger sums of money upfront. This lowers the financial risk for consumers, particularly when exploring new digital products, services, or content. Additionally, micropayments often involve lower transaction fees or alternative fee structures, making them more cost-effective for consumers. It allows them to pay only for the specific items or services they wish to access without committing to long-term subscriptions or bundled packages.
Promotes fair compensation for digital content: Micropayments promote fair compensation for digital content creators. In the digital age, content is often freely available, leading to challenges in monetization and piracy concerns. Micropayments enable content creators to charge small amounts for their work, ensuring they receive fair compensation. By valuing and paying for digital content, users support the creation of high-quality and diverse content ecosystems, fostering a sustainable environment for creators to thrive. This promotes a fair and equitable system where creators are rewarded for their contributions.
Challenges And Limitations Of Micropayments
Transaction fees and processing costs: One of the challenges of micropayments is the impact of transaction fees and processing costs. Traditional payment systems often involve fixed transaction fees or a percentage-based fee, which can significantly eat into the value of micropayments. When the transaction amount is small, these fees become proportionally higher, making it less financially viable for merchants and consumers. Finding cost-effective solutions with lower fees or alternative fee structures is crucial to ensure the economic feasibility of micropayments.
User adoption and behavior change: Adopting micropayments as a mainstream payment method requires a significant shift in user behavior. Users are accustomed to accessing digital content or services for free or through alternative monetization models, such as advertising or subscriptions. Convincing users to adopt micropayments and pay for unique content or small-value items can take time and effort. Overcoming the resistance to change and educating users about micropayments' benefits and value proposition is essential for widespread adoption.
Privacy and security concerns: Micropayments involve sharing financial information online, which raises privacy and security concerns. Users may hesitate to provide their payment details repeatedly for small transactions, fearing potential data breaches or unauthorized use of their information. Ensuring robust security measures, such as encryption and secure payment gateways, is crucial to building trust and addressing privacy and security concerns associated with micropayments.
Scalability and interoperability issues: Micropayments face challenges related to scalability and interoperability. As the volume of transactions increases, traditional payment systems may need help to handle the high transaction throughput associated with micropayments. Additionally, the need for interoperability between different micropayment platforms can create fragmentation, limiting the seamless transfer of funds across platforms or services. These challenges require scalable infrastructure, standardized protocols, and interoperable systems to ensure smooth and efficient micropayment transactions.
Addressing these challenges and limitations is crucial for the widespread adoption and success of micropayments. By reducing transaction fees, promoting user education and behavior change, prioritizing privacy and security measures, and establishing scalable and interoperable systems, micropayments can overcome these hurdles and unlock their full potential in the digital economy.
Use Cases Of Micropayments
News and media industry: Micropayments offer a promising solution for the news and media industry. As traditional advertising revenue declines, micropayments provide a means for consumers to directly support the journalism and content they value. Users can make small payments to access premium articles, investigative reports, or exclusive content, promoting quality journalism and sustainable news organizations. Micropayments enable news publishers to diversify their revenue streams and reduce reliance on intrusive advertising.
Gaming and entertainment: Micropayments have become prevalent in the gaming and entertainment sectors. In the gaming industry, players can make micropayments to unlock additional levels, customize avatars, or acquire in-game items. This monetization model enhances the gaming experience and enables game developers to generate ongoing revenue. In the entertainment industry, micropayments can be used for purchasing and streaming individual songs, movies, or TV show episodes, allowing users to pay for only the content they want to access.
Digital services and software: Micropayments find utility in the digital services and software domain. For example, software developers can offer premium features, add-ons, or extended support through micropayments. Users can make small payments to access these enhanced services, providing revenue streams beyond the initial software purchase. Additionally, online platforms and service providers can leverage micropayments for on-demand access to digital services, such as graphic design, writing, or coding, where users can pay for small tasks or services individually.
Non-profit organizations and crowdfunding: Micropayments have potential applications in non-profit organizations and crowdfunding efforts. Users can make small donations or micro-donations to support causes they care about. Micropayments make it easier for individuals to contribute small amounts, collectively creating a significant impact. Additionally, micropayments can be used in crowdfunding campaigns, where backers can make small pledges for a project or initiative. This allows for a more accessible and inclusive approach to fundraising.
Emerging Technologies and Innovations
Blockchain and cryptocurrencies: Blockchain technology and cryptocurrencies have the potential to revolutionize micropayments. Blockchain provides a decentralized and transparent ledger that enables secure and efficient transactions. Cryptocurrencies like Bitcoin or Ethereum can facilitate micropayments with low transaction fees and fast settlement times. Blockchain-based micropayment platforms can provide enhanced privacy, security, and immutability while enabling cross-border micropayments without traditional intermediaries. These technologies hold promise for creating seamless and cost-effective micropayment ecosystems.
Payment aggregators and wallets: Payment aggregators and digital wallets play a significant role in facilitating micropayments. These platforms consolidate various payment methods, including credit cards, bank transfers, and mobile wallets, into a single interface, making it easier for users to make micropayments across different services and platforms. Payment aggregators simplify the payment process, reduce friction, and provide a seamless user experience. Additionally, digital wallets enable users to store and manage their micropayment funds, enhancing convenience and accessibility.
Tokenization and smart contracts: Tokenization and smart contracts are emerging technologies that can enable innovative micropayment solutions. Tokenization involves representing physical or digital assets as unique tokens on a blockchain, allowing for fractional ownership and transferability. These tokens can facilitate micropayments, enabling users to make small-value transactions with specific digital assets or services. Smart contracts, programmable self-executing contracts on the Blockchain, can automate micropayments based on predefined conditions or triggers, ensuring secure and transparent transactions.
The Potential Of Micropayments In Transforming The Digital Landscape.
Micropayments have the potential to transform the digital landscape in several ways. They enable content creators to monetize digital content, enhancing sustainability and quality. Micropayments enhance user experiences by offering access to premium features and personalized services. They democratize access to digital goods and services, empowering a broader range of consumers. Micropayments empower small businesses and independent creators by providing a direct platform for monetization. They also enable seamless transactions in the IoT and contribute to global accessibility and financial inclusion.
Final Thoughts
Micropayments have emerged as a viable and secure business method, provided businesses align themselves with specialized payment providers capable of mitigating high transaction fees. Whether operating an eCommerce website, subscription service, or digital content platform, partnering with a dependable online payment provider offers streamlined processes and long-term cost savings.