Efficiency is the game's name in the dynamic and competitive business world. Regardless of their size or industry, companies constantly seek ways to streamline operations, reduce costs, and improve productivity. One area often poses a significant challenge for businesses is managing invoicing and accounts receivable.
This is an essential part of any business, but it can be time-consuming, complex, and prone to errors if not managed effectively. This is why you should know what is Biller Genie. This innovative platform is designed to make the process of invoicing and accounts receivable management as seamless and efficient as possible. But what exactly is Biller Genie, and how can it help your business?
What is Biller Genie?
Definition and Purpose of Biller Genie
Biller Genie is a cloud-based platform that is an automated invoicing and accounts receivable solution for businesses. It is designed to streamline and automate the invoicing process, from bill presentation and follow-up to collection and reconciliation. The primary purpose of Biller Genie is to help businesses improve their cash flow, reduce administrative costs, and save time by eliminating manual and repetitive tasks associated with invoicing and accounts receivable management.
The Concept of Automated Accounting Assistant
Biller Genie's core functionality revolves around an automated accounting assistant. This virtual assistant platform efficiently handles the mundane invoicing and managing accounts receivable responsibilities. Its capabilities include invoice generation, chasing unpaid invoices, overseeing late fees, and reconciling payments. By automating these processes, Biller Genie empowers businesses to dedicate their time and effort to their primary operations while reducing their administrative workload.
The intelligent automated accounting assistant goes beyond automation by incorporating advanced learning capabilities. Biller Genie has been developed to analyze invoicing patterns and customer payment behaviors, enhancing the invoicing and follow-up process. As a result, the platform continuously improves efficiency and effectiveness, leading to enhanced cash flow for businesses and reduced payment processing time.
Key Features of Biller Genie
Biller Genie has features designed to streamline and automate the invoicing and accounts receivable process. Let's delve into each of these features in more detail:
Dashboard & Snapshot
The Dashboard & Snapshot functionality comprehensively overviews your company's financial well-being. It offers a holistic view of your daily, monthly, and annual sales and a summary of any outstanding invoices. Presenting this information in a single snapshot enables you to efficiently monitor your financial performance and cash flow, empowering you to make informed business choices using up-to-date data. The user-friendly and intuitive design of the dashboard simplifies the process of tracking your business's financial status.
Credit Card & ACH Processing
Biller Genie supports credit card and ACH (Automated Clearing House) payments. This feature provides customers with multiple payment options, making settling their invoices more convenient. The platform also offers secure payment processing, ensuring that all transactions are safe and secure. By offering flexible payment options and ensuring the security of transactions, this feature can improve the rate of on-time payments and enhance your cash flow.
Automated Invoice Messenger
The Automated Invoice Messenger is an efficient tool that automates sending and managing unpaid invoices. It offers the capability to customize invoice reminders and thank you messages, which are dispatched according to your predefined schedule. This functionality saves valuable time and guarantees that every invoice receives proper attention. By automating invoicing and follow-up procedures, this feature enhances cash flow and expedites payment collection, resulting in improved efficiency.
Integrations with Other Accounting Software
Biller Genie can seamlessly integrate with popular accounting software like QuickBooks and Xero. This feature allows you to synchronize your invoicing and accounts receivable data with your accounting software, making it easier to manage your finances. By integrating with your existing accounting software, Biller Genie can help streamline your financial management process and reduce the risk of errors when managing data across multiple platforms.
Late Fee Manager
The Late Fee Manager feature allows you to automatically apply late fees to overdue invoices. You can customize the late fee rules based on your preferences, and Biller Genie will automatically calculate and apply the fees to the overdue invoices. This feature can encourage on-time payments and improve your cash flow. It also ensures that a paper trail exists before you hit anyone with extra surcharges or fees, which Biller Genie calculates and sends automatically.
Contact Exclusion
The Contact Exclusion feature allows you to exclude certain contacts from receiving automated invoice follow-ups. This can be useful when you want to avoid sending a follow-up to a particular customer, for example, if they are still working on their project. This feature gives you greater control over your invoicing process, allowing you to tailor your approach to suit each client's needs.
Biller Genie is a comprehensive solution designed to enhance businesses' invoicing and accounts receivable processes. Its array of features, intuitive interface, and powerful automation capabilities offer an exceptional option for optimizing these operations. Biller Genie's extensive functionality enables businesses to boost efficiency and effectively streamline their invoicing and accounts receivable workflows.
How Biller Genie Can Help Your Business
Biller Genie is more than just an invoicing and accounts receivable platform. It's a tool that can bring significant benefits to your business. Let's explore how Biller Genie can help your business: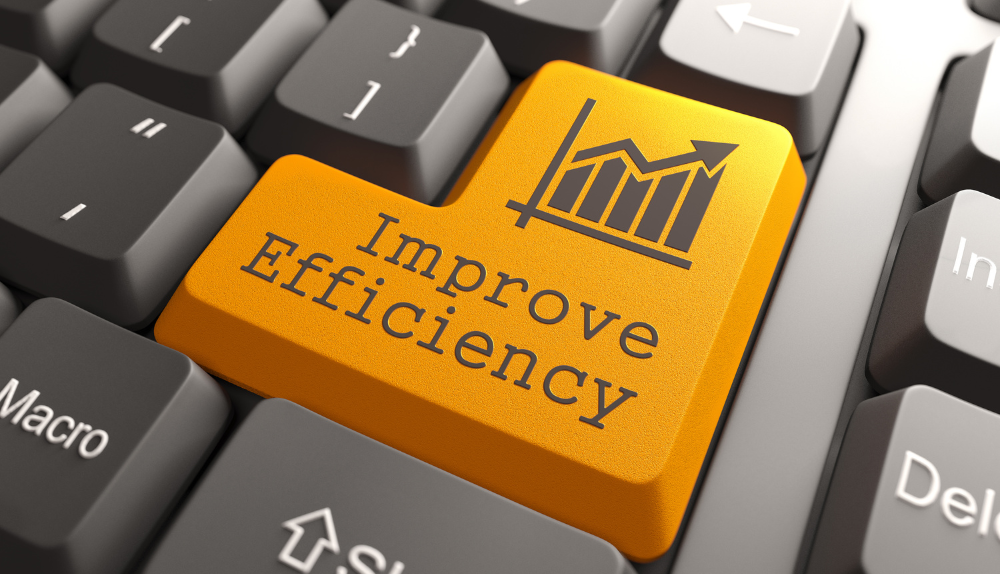 Time-saving through Automation
One of the most significant benefits of Biller Genie is the time it saves through automation. The platform automates tasks requiring manual input, such as sending invoices, following up on unpaid invoices, and reconciling payments. This automation frees up valuable time on other critical aspects of your business. By eliminating manual invoicing and follow-ups, Biller Genie allows you to focus on growing your business rather than getting bogged down in administrative tasks.
Improved Cash Flow
Biller Genie can help improve your business's cash flow by ensuring timely invoices. The platform sends automated reminders to customers about upcoming and overdue payments, encouraging prompt payment. The Late Fee Manager feature can automatically apply late fees to overdue invoices, providing an extra incentive for customers to pay on time. By improving the rate of on-time payments, Biller Genie can help enhance your cash flow, which is crucial for your business's financial health and sustainability.
Reduced Administrative Expenses
By automating the invoicing and accounts receivable process, Biller Genie can help reduce your business's administrative expenses. Tasks typically requiring a dedicated staff member can be automated, saving labor costs. Furthermore, by reducing the time spent on invoicing and accounts receivable, Biller Genie allows you to allocate resources more efficiently, potentially leading to cost savings in other business areas.
Streamlined Customer Experience
Biller Genie offers a comprehensive payment solution that enhances the invoicing experience for customers. The platform provides a seamless and convenient payment process, enabling customers to pay their invoices using various methods like credit cards and ACH. With its user-friendly interface, the system promotes efficient invoice management. By simplifying the payment process and delivering a stress-free experience, Biller Genie greatly improves customer satisfaction and fosters positive customer relationships.
Enhanced Business Professionalism through Custom Branded Portal
Biller Genie offers the option to personalize your invoicing portal with your company's branding. This customization ensures that your invoicing portal possesses a polished appearance and delivers a consistent brand experience to your clients. Having a custom-branded portal can enhance your business's credibility and professionalism, fostering trust with your customers and potentially boosting customer loyalty and recurring transactions.
Pricing and Support
Understanding the pricing and support options of a platform like Biller Genie is crucial to determining if it's the right fit for your business. Let's take a closer look:
Overview of Pricing Plans
Biller Genie provides a monthly subscription-based pricing structure that begins at $24.95. This makes it an affordable option suitable for businesses of various sizes, ranging from small companies to larger enterprises. The platform offers a complimentary trial period, enabling users to assess its functionalities and capabilities before committing to a subscription. This trial period is an excellent opportunity to evaluate if Biller Genie aligns with your business requirements and desired outcomes.
The pricing plans are designed to be flexible and scalable, allowing you to choose a plan that best fits your business's size and invoicing needs. Whether you're a small business with a handful of clients or a larger enterprise with hundreds of monthly invoices, a Biller Genie plan can accommodate your needs.
Types of Support Offered
Biller Genie offers a range of support options to ensure that you can get the help you need when you need it. These include:
Phone Support: You can contact the Biller Genie team for immediate assistance with any issues or questions.
Email/Help Desk: If you prefer to communicate via email, you can send your queries to the Biller Genie help desk. They typically respond within a reasonable time frame.
Chat: You can use the chat feature on the Biller Genie website for quick and real-time assistance.
Knowledge Base: Biller Genie provides a comprehensive knowledge base with articles, guides, and tutorials to help you navigate the platform and its features.
FAQs/Forum: You can also find answers to commonly asked questions in the FAQs section or engage with other users in the forum for community support.
The availability of multiple support channels ensures that you can get the help you need in a way that suits you best. Whether you prefer to speak to someone directly over the phone, send an email, or search for answers in the knowledge base, Biller Genie has you covered.
User Reviews and Feedback
User reviews and feedback are valuable sources of information when evaluating a product or service. They provide insights into real users' experiences, highlighting the product's strengths and weaknesses. Let's take a look at what users have to say about Biller Genie:
Biller Genie has received positive reviews from users across various platforms. Users have praised the platform for its time-saving capabilities, ease of use, and robust features. The automation of invoicing and follow-up tasks, in particular, has been highly appreciated by users, with many noting that it has helped them save time and get paid faster.
Customers have also emphasized the platform's smooth incorporation with widely used accounting software such as QuickBooks and Xero as a significant benefit. This functionality has simplified the management of invoicing and accounts receivable for users, as they can effortlessly synchronize their data with their pre-existing accounting software.
The custom-branded portal is another feature that has been well-received by users. They have noted that it gives their invoicing portal a professional look and feel, enhancing their business's credibility in the eyes of their customers.
Nevertheless, similar to any other product, Biller Genie has areas that can be enhanced. Several users have expressed occasional concerns regarding the connection with QuickBooks, mentioning instances where the connection drops and requires reconnection. Although this inconvenience is relatively insignificant, it is important to acknowledge it.
According to user feedback, Biller Genie is highly regarded as a dependable and efficient solution for streamlining invoice management and accounts receivable. It boasts a wide array of features, a user-friendly interface, and seamless compatibility with various accounting software, making it a favored option for businesses of any scale.
Conclusion
Biller Genie is a powerful tool that significantly streamlines your invoicing and accounts receivable process. Its range of features and benefits makes it a worthy addition to any business's arsenal of tools. Whether you're a small business owner looking to save time on invoicing, or a larger enterprise seeking to improve cash flow and reduce administrative costs, Biller Genie has something to offer. With its user-friendly interface, robust features, and affordable pricing, Biller Genie could be the solution you've been looking for to take your invoicing and accounts receivable process to the next level.