What is restaurant automation?
 Restaurant automation is applying technology to automate various tasks and operations in a restaurant setting. This can encompass multiple activities, from customer ordering and payment processing to food preparation and delivery. The primary objective of restaurant automation is to enhance efficiency, minimize labor costs, improve accuracy, and elevate the overall customer experience.
The Rise of Automation in the Restaurant Industry
In recent times, there has been a marked increase in the implementation of automation within the restaurant industry. Progress in technology and an escalating demand for expedience and comfort have prompted many eateries to leverage automation to enhance their operations and customer service. The COVID-19 pandemic has further catalyzed this trend, underlining the advantages of contact-free ordering and payment methods and the importance of streamlined delivery and takeout services. Self-service stations, smartphone-based order platforms, robotic aid in the kitchen, and AI-infused data evaluation drastically alter how restaurants function and cater to their patrons.
Benefits of Restaurant Automation
Increased Efficiency and Accuracy
Automation in restaurants significantly enhances efficiency and accuracy. Automated systems can streamline processes, from order taking to food preparation, reducing the time taken to serve customers. Moreover, these systems minimize human error, ensuring accurate and consistent orders. This leads to smoother operations, improved customer satisfaction, and increased revenue.
Cost Savings
One of the primary benefits of automation is the potential for cost savings. By automating various tasks, restaurants can significantly reduce labor costs. Additionally, automation can lead to savings in other areas, such as energy consumption and food waste. For instance, automated inventory systems can track stock levels in real time, helping to prevent over-ordering and waste.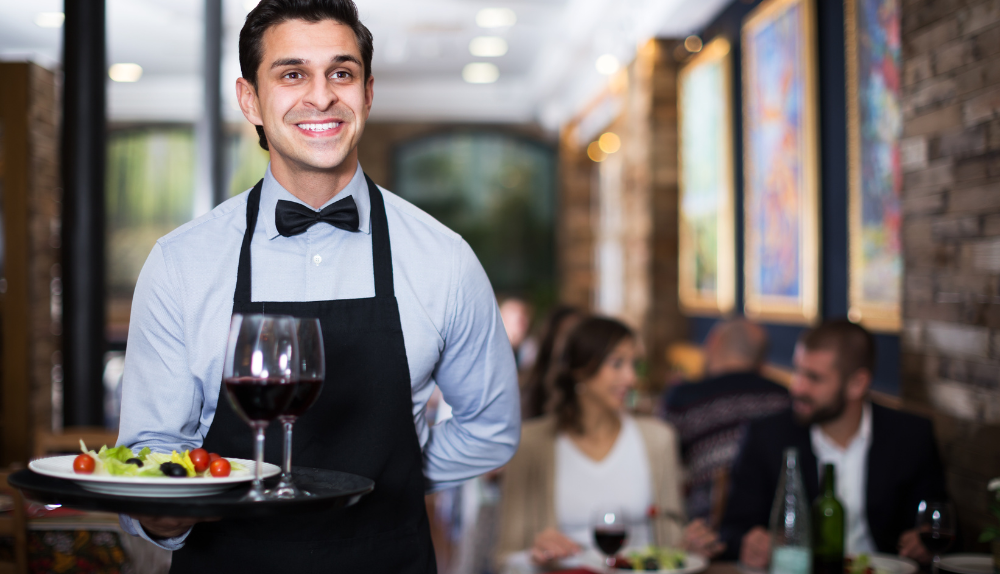 Enhanced Customer Experience
Automation can significantly enhance the customer experience. Customers enjoy a more efficient and satisfying dining experience by reducing wait times and ensuring order accuracy. Additionally, self-ordering kiosks and mobile ordering apps offer customers convenience and control over their orders, enhancing their knowledge and increasing the likelihood of return visits.
Increased Data Collection
Automated systems provide a wealth of data that can be invaluable for restaurants. From tracking customer ordering habits to monitoring peak dining times, this data can provide insights that help restaurants make informed decisions about menu changes, staffing, marketing strategies, and more. This data-driven approach can lead to more effective business strategies and improved profitability.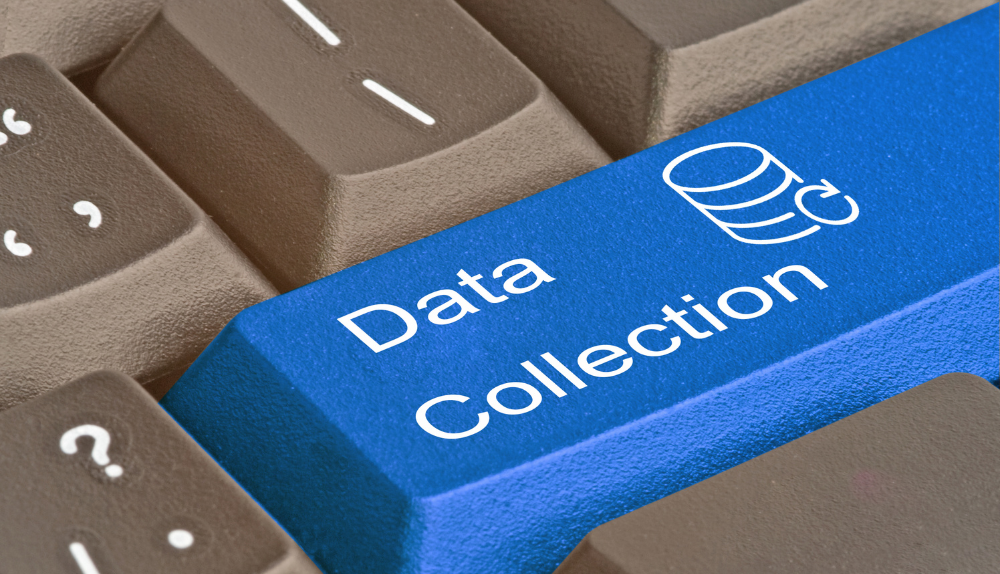 Reduced Labor Costs
Labor is one of the most significant costs in the restaurant industry. Automation can reduce these costs by taking over routine tasks such as order taking, food preparation, and payment processing. This reduces the need for staff and allows existing staff to focus on more complex tasks, leading to a more efficient operation.
Improved Food Safety
Ensuring food safety is of utmost importance in the culinary business. Systems that automate food preparation can ensure that meals are cooked at accurate temperatures and durations, mitigating the risk of food-related illnesses. Moreover, automation can aid in monitoring conditions related to food storage and tracking product expiry dates, thereby boosting food safety standards even further.
Increased Productivity
By automating routine tasks, staff can focus on other aspects of the business, such as providing excellent customer service or maintaining a clean and welcoming environment. This can lead to increased productivity, as staff can focus their efforts where they are most needed.
Better Inventory Management
Automated inventory management systems can streamline tracking and managing stock levels. This can prevent situations where key ingredients run out, disrupting service. By maintaining stock levels, restaurants can operate more smoothly and efficiently.
Competitive Advantage
Automation can provide a significant advantage in a competitive industry like food service. By offering a unique, efficient, high-quality dining experience, restaurants can differentiate themselves from their competitors. This can attract more customers and lead to increased loyalty and repeat business.
Remote Monitoring
With cloud-based automation systems, restaurant owners and managers can monitor their operations remotely. This allows them to monitor things even when they're not physically present, ensuring the restaurant operates smoothly.
Reduced Physical Contact
The COVID-19 pandemic has dramatically emphasized minimizing physical interactions across various sectors, including the food service industry. Automation presents a solution to this challenge by enabling touchless transactions and payments, enhancing communication between staff and patrons, and providing a dining experience that's not only efficient but also more comfortable.
Integration with Third-Party Apps
Many automated systems can integrate with third-party apps, such as delivery platforms or accounting software. This can streamline operations and make managing different aspects of the business more accessible, from order tracking to financial management.
Real-Time Inventory Management
Real-time inventory management is another critical benefit of automation. With automated systems, restaurants can track their stock levels in real-time, allowing them to respond quickly to any shortages or surpluses. This can help prevent waste, save money, and ensure they can always meet customer demand.
Efficient Staff Management
Automation can also help with staff management. By automating routine tasks, staff can focus on more essential duties. Additionally, some systems can track staff performance, assisting the managers to identify any issues and address them promptly.
Improved Cash Flow
Automated payment systems can speed up the payment process, improving cash flow. They also reduce the risk of cash handling errors and can provide detailed records of all transactions, making it easier to track income and expenses.
Scalability
Automation can make it easier for restaurants to scale their operations. Whether expanding their menu, opening new locations, or increasing their online presence, automated systems can adapt to meet these changing needs.
Consistency
Consistency is vital in the restaurant industry; automation can help achieve this. Automated food preparation systems can ensure that every dish is prepared to the same high standard, providing customers with a consistent, high-quality dining experience every time.
Personalization
Automation can also enable greater personalization. For example, systems that track customer orders can provide insights into individual preferences, allowing restaurants to tailor their service to each customer. This can enhance the dining experience and increase customer loyalty.
Enhanced Marketing
Automated systems' data collection can significantly boost promotional initiatives. By analyzing and comprehending customer inclinations and habits, dining establishments can curate tailored advertising campaigns that are more likely to succeed.
Improved Employee Satisfaction
By reducing workload and stress, automation can lead to higher employee satisfaction. Happier employees will likely provide better service, leading to a better customer dining experience and a more successful restaurant overall.
Types of Restaurant Automation Tools
 Front-of-House Tools
Customer-Facing Displays: These digital screens display order information to customers. They can show order status, estimated wait times, and other relevant information, improving communication and enhancing the customer experience.
Self-Ordering Kiosk: These standalone devices allow customers to place orders. They can reduce wait times, increase order accuracy, and provide an opportunity for upselling and cross-selling.
QR Code Ordering: Customers scan a QR code with their smartphone to access the restaurant's menu and place their order. It's a contactless method that offers convenience and safety, especially when social distancing is essential.
Cloud-Based Point of Sale: These systems handle transactions but can also integrate with other systems to manage reservations, inventory, and customer relationship management. They can provide real-time data access from anywhere, improving decision-making and efficiency.
Back of House Tools
Kitchen Displays: These digital screens replace traditional kitchen order tickets. They display orders to the kitchen staff, helping to streamline the cooking process and improve communication between the front and back of the house.
Automated Inventory Management: These systems track stock levels in real-time, automatically reorder supplies when they run low, and provide alerts about potential shortages. They can reduce waste, save money, and ensure the restaurant is always ready to serve its full menu.
Robotic Kitchens: These involve using robots to assist with or fully handle food preparation. They can perform tasks quickly and precisely, from flipping burgers to chopping vegetables, improving efficiency and consistency in the kitchen.
How Automation Improves Restaurant Operations
Automated Delivery: Automated delivery systems, such as drones or autonomous vehicles, are revolutionizing how restaurants deliver food. These systems can reduce delivery times, lower costs, and increase the restaurant's delivery range. For example, Domino's has partnered with a robotics company to develop an autonomous pizza delivery system. Similarly, third-party delivery service DoorDash has announced plans to build its own form of automated delivery.
Automation in Front-of-House Areas: Automation in front-of-house areas primarily focuses on enhancing the customer experience. Self-service kiosks, for instance, allow guests to input their order through a touch-screen interface, pay, and print a receipt, reducing wait times and increasing order accuracy. Tabletop devices in sit-down restaurants make it easier for groups to pay, request service and even play games while they wait. Running and bussing robots can bring food to customers, serve drinks, and assist with cleanup, improving service efficiency.
Restaurant Kitchen Automation: Automation in the kitchen can significantly improve restaurant operations. Robots can perform tasks such as flipping burgers, mixing spices, prepping foods, and operating fryers. This not only increases efficiency but also ensures consistency in food preparation. However, while these technologies can save time, they may need help troubleshooting or solving errors. Therefore, it's essential to have a team of employees that can oversee and manage these automated devices.
How Restaurant Automation Reduces Labor Costs
Improved Training: The restaurant industry often experiences high employee turnover rates, making training new hires costly and time-consuming. Automation can help alleviate this issue. By utilizing automated training protocols and videos, managers can reduce their time on training, allowing them to focus on other tasks. This reduces the cost of training and ensures consistent activity across all employees.
Automated Task Management: Automation can take over simple, repetitive tasks in the restaurant, freeing up employees to take on other responsibilities. This can lead to more efficient use of labor and reduced labor costs. For example, a robot can be programmed to mix ingredients or flip burgers, tasks that would otherwise require human delivery. Additionally, automation makes it easy to display the functions that your employees are working on and highlight things that need to get done, leading to improved task management.
Efficient Inventory Management: Poor inventory management can lead to increased spending in a restaurant due to waste and over-ordering. Automated inventory systems make it easy for your employees to scan and track items and ingredients in your kitchen, saving them time and helping you to reduce waste. This leads to cost savings and allows staff to focus on other tasks, reducing labor costs.
Case Studies of Restaurant Automation
Little Caesar's Pizza-Making Robots: Little Caesar's has embraced automation by implementing pizza-making robots in their kitchens. These robots handle sauce spreading and pizza baking tasks, ensuring consistency and efficiency in the pizza-making process. This improves the speed of service, reduces labor costs, and enhances the overall quality of the pizzas.
McDonald's Automated Drive-Thru: McDonald's, a globally recognized fast-food titan, has been trialing a novel automated drive-thru solution. The system leverages the capabilities of artificial intelligence to capture orders, mitigating human mistakes and boosting the rapidity and effectiveness of the drive-thru operation. This technological advancement enriches the client experience and enables the eatery to cater to a more extensive customer base within a shorter timeframe, thereby driving up total revenue.
White Castle and CaliBurger's Flippy, the Burger-Flipping Robot: Both White Castle and CaliBurger have implemented a burger-flipping robot named Flippy in their kitchens. Flippy can cook burgers to perfection and place them on buns when ready. This automation improves consistency in the cooking process, reduces the risk of foodborne illnesses, and allows human staff to focus on other tasks.
Starbucks AI-Enabled Coffee Machines: Starbucks has introduced AI-enabled coffee machines in their stores. These machines use artificial intelligence to ensure each drink's consistency and personalize the customer experience. The devices can remember customer preferences and make drink recommendations, enhancing the customer experience and increasing customer loyalty.
The Impact of Automation on the Foodservice Industry
The impact of automation on the food service industry has been profound and transformative. It has streamlined operations, improved efficiency, and revolutionized how restaurants interact with customers.
Automation has significantly improved operational efficiency in restaurants. Tasks once time-consuming and prone to human error, such as order taking, payment processing, and inventory management, can now be automated, leading to increased accuracy and productivity. This has allowed restaurants to serve more customers in less time, increasing their turnover and profitability.
Automation has enhanced the customer experience. With self-service kiosks, mobile ordering apps, and AI-powered recommendation systems, customers have more control over their dining experience. They can customize their orders, avoid long queues, and receive personalized recommendations, increasing satisfaction and loyalty.
Automation has provided restaurants with valuable data and insights. Automated systems can track customer behavior, monitor sales trends, and provide real-time inventory updates. This data can be used to make informed business decisions, tailor marketing strategies, and predict future trends, giving restaurants a competitive edge.
Automation has also significantly impacted labor in the food service industry. While it has led to concerns about job displacement, it has also created new opportunities for staff to take on more complex and customer-focused roles. Furthermore, it has the potential to alleviate the labor shortages that are often a challenge in this industry.
The Benefits of Investing in Restaurant Automation
Investing in restaurant automation offers many benefits that can significantly enhance a restaurant's operations, customer service, and overall profitability.
Operational Efficiency: Automation streamlines various restaurant operations, from order taking and payment processing to food preparation and delivery. This increased efficiency can lead to faster service, reduced wait times, and a smoother overall operation.
Cost Savings: Automation can lead to significant cost savings. By reducing the need for manual labor in various tasks, restaurants can cut labor costs. Additionally, automation can help reduce waste and optimize resource usage, leading to further savings.
Enhanced Customer Experience: Automation can significantly enhance the customer experience. Features like self-ordering kiosks, mobile apps, and contactless payment options offer convenience and control to customers, leading to increased satisfaction and loyalty.
Data Collection and Insights: Automated systems can collect and analyze a wealth of data, providing valuable insights into customer behavior, sales trends, and operational efficiency. This data can be used to make business decisions and tailor marketing strategies.
Improved Accuracy: Automation reduces the risk of human error in tasks like order taking and food preparation, leading to improved accuracy and consistency in service.
Flexibility: The ability to effortlessly expand or minimize automated systems according to a restaurant's evolving requirements simplifies adjusting or broadening their operations.
Strategic Edge: Within a highly competitive sector such as the restaurant industry, providing an exceptional and streamlined dining experience via automation can help dining establishments differentiate themselves and draw a more extensive customer base.
Employee Satisfaction: By taking over routine and repetitive tasks, automation can free up staff to focus on more fulfilling and customer-focused roles, increasing job satisfaction.
Final Thoughts
Restaurant automation, encompassing a range of technologies from self-service kiosks to robotic kitchens, is revolutionizing the food service industry by enhancing operational efficiency, reducing costs, and improving customer experiences. While it offers significant benefits, balancing automation with the human touch intrinsic to hospitality is crucial. As technology evolves, restaurants must remain adaptable to leverage these advancements. Investing in restaurant automation is a strategic move for future success in the rapidly changing restaurant industry.