QuickBooks, a product of Intuit, is an all-inclusive financial management software designed to meet the needs of small and midsize businesses. It encompasses a plethora of functionalities, including the acceptance of diverse payment types from clients. QuickBooks Payments is a built-in payment processing solution that facilitates businesses to receive funds via several avenues, including credit and debit cards, ACH bank transactions, and PayPal.
With its flawless integration with QuickBooks's invoicing and sales receipt features, it streamlines business finance management. Below is a comprehensive guide providing step-by-step directions on how to accept payment through QuickBooks.
Signing up or connecting an existing QuickBooks Payments account
To start accepting payments through QuickBooks, businesses must either sign up for a new QuickBooks Payments account or connect an existing one. This process involves providing information about the business, its owners, and the merchant account. Intuit Merchant Services, the payment processor, uses this information to verify the business. Once the application is accepted, businesses can start receiving payments through QuickBooks.
Setting up company preferences for invoice payments
Setting up company preferences for invoice payments is a crucial step. Businesses must navigate to the Settings menu in QuickBooks Online, select 'Account and Settings,' and then 'Sales.' Under 'Invoice payments,' they can edit and select the payment options they want to offer their customers. They can also enter payment instructions on all invoices when enabled.
Setting up payment options directly on the invoice
Apart from establishing preferences across the enterprise, businesses can decide their preferred mode of payment for every invoice they issue. This can be managed while generating or revising an invoice in QuickBooks Online. Organizations can activate or deactivate different payment approaches for each invoice, thereby offering customized payment possibilities per each customer's individual requirements or transactions.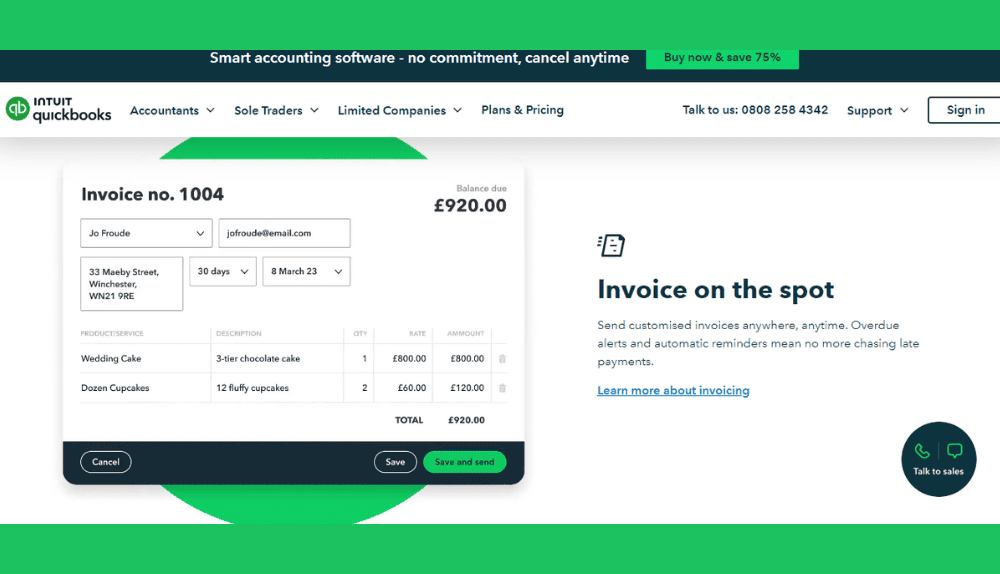 Accept Payment through QuickBooks
Overview of payment methods (credit card, debit card, ACH bank transfer, PayPal)
QuickBooks Payments provides diverse transaction methods to accommodate different consumer preferences. These include credit cards (Visa, Mastercard, Discover, and American Express), debit cards, and direct bank transfers via ACH and PayPal. By presenting numerous payment avenues, businesses can ensure their customers enjoy a hassle-free and smooth transaction process.
Using QuickBooks Payments for automatic receipt and recording of online payments
When QuickBooks Payments is integrated with QuickBooks Online, it seamlessly accepts and logs online customer payments. Upon customer payment, the transaction is directly captured in the suitable accounts in QuickBooks Online, sparing businesses the labor of manually entering data. This attribute also aids in minimizing potential discrepancies in transaction recording.
Using QuickBooks Online menu steps for receiving and recording customer invoice payments when not using QuickBooks Payments
Even without using QuickBooks Payments, businesses can still receive and record customer invoice payments in QuickBooks Online. This can be done by following the steps in the QuickBooks Online menu. These steps include selecting the customer's open invoices being paid, receiving the payment, and saving and closing the transaction. This process allows businesses to keep track of their accounts receivable and ensure that all payments are accurately recorded.
Processing Payments in QuickBooks Online
Processing payments for sales receipts
For businesses with customers coming in person, QuickBooks Online allows the creation of sales receipts instead of sending invoices. To create a sales receipt, businesses must select 'Sales receipt' or 'Make a sale' from the '+ New' button, fill out the customer info, and add a product or service to sell. From the 'Payment method' dropdown, they can select 'Credit Card' or 'Check' (with a signed authorization form). After entering the credit card info or swiping the card, businesses can choose to save this customer's credit card for future use. Once the sales receipt is saved, QuickBooks sends a copy to the customer's email address if it's added.
Processing payments for invoices
If a customer wishes to pay an invoice in person, businesses can process and match it to the existing invoice. This can be done by selecting 'Receive payment' from the '+ New' button, entering the customer name and date, and selecting an open invoice to apply for the payment. From the 'Payment method' dropdown, businesses can select 'Credit Card' or 'Check' (with a signed authorization form). After entering the credit card info or swiping the card, businesses can choose to save this customer's credit card for future use.
Recording customer payments in the appropriate accounts
Whether a company employs QuickBooks Payments or not, documenting client transactions in the correct accounts is vital. When a payment is processed, QuickBooks Online instinctively logs the transaction into the suitable accounts, thereby diminishing the outstanding receivables by the payment's value. This inherent logging function aids businesses in maintaining precise and timely financial records.
Accepting Card Payments in QuickBooks Online
Overview of card payment options (Visa, Mastercard, Discover, American Express, Apple Pay, Bank cards)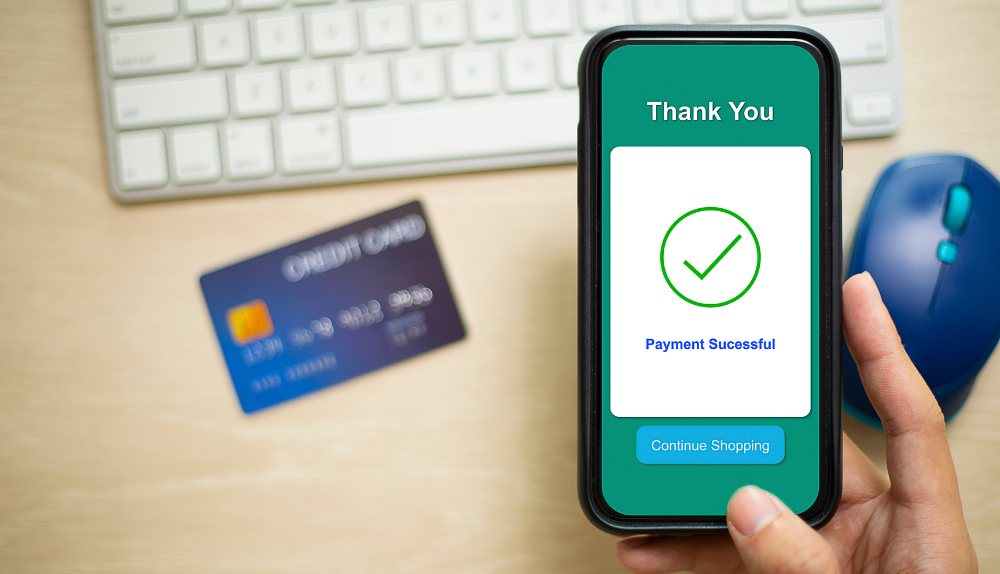 QuickBooks Online offers a comprehensive range of card payment solutions, enhancing customer flexibility and ease of use. This includes accepting prominent credit cards like Visa, Mastercard, Discover, and American Express. Further expanding its payment portfolio, QuickBooks Online integrates with Apple Pay, ensuring speedy and secure transactions through Apple devices. Additionally, it supports transactions made via both debit and credit bank cards, thus catering to diverse payment preferences of businesses.
Process of receiving mobile payments with a free mobile card reader
QuickBooks Online presents a specialized feature for conducting transactions on the move, affording enterprises the luxury of handling their online monetary transactions. The platform has a portable card reader, allowing businesses to process payments from credit and debit cards directly via mobile devices. To leverage this capability, you must connect the card reader to your smartphone or tablet, initiate the QuickBooks Online app, and adhere to the guidelines to complete payment. QuickBooks Online instantaneously records each transaction, and the earnings received are swiftly transferred into your banking account. This functionality proves particularly advantageous for businesses with operations spread across various locations or those with considerable field-based operations.
Understanding QuickBooks Payments Fees and Deposit Times
Overview of transaction fees for QuickBooks Online
When using QuickBooks Payments with QuickBooks Online, certain transaction fees apply. These charges can differ based on the nature of the transaction, such as invoice card payments, manual card entries, or ACH bank transfers, and depend on the particular QuickBooks Payments package that the business is subscribed to. Businesses must be aware of these costs since they directly influence the total profit from each transaction. For the latest information on these transaction charges, businesses are advised to visit the QuickBooks Payments webpage or contact the QuickBooks customer support team.
Information about deposit times for customer payments
After processing payments, QuickBooks deposits the money into the business's bank account. The deposit times depend on the payment type and the QuickBooks Payments plan the business is on. Generally, credit card payments deposit faster than ACH bank transfers. For new QuickBooks Payments users, the first few payments may take longer to deposit while the accounts are being set up. After that, payments should process much faster. Businesses should check the QuickBooks Payments website or contact QuickBooks support for the most up-to-date information on deposit times.
Benefits of using QuickBooks for payment processing.
Using QuickBooks for payment processing offers several benefits:
Integration with QuickBooks Software: QuickBooks Payments is fully integrated with QuickBooks Online, which means all your payment processing and accounting systems are in one place. This makes it easier to manage your business finances, as payments are automatically recorded in your books.
Multiple Payment Options: QuickBooks Payments provides various payment methods, including credit/debit cards, ACH bank transfers, and PayPal. This flexibility can augment customer satisfaction and potentially result in an increase in transaction volume.
Mobile Payments: QuickBooks offers a convenient solution for enterprises to process payments on the move via a mobile gadget and a card reader. This feature proves especially beneficial for businesses that primarily operate outdoors.
Invoicing Features: QuickBooks allows businesses to create professional invoices, customize them with their branding, and send them to customers directly within the platform. Customers can then pay these invoices online, making the process seamless and efficient.
Security: QuickBooks Payments uses advanced security measures to protect your business and customers' information. This includes encryption technology and fraud detection tools.
Reporting and Analytics: QuickBooks provides robust reporting and analytics tools to give insights into your sales and payment trends. This can help you make more informed decisions about your business.
Customer Support: QuickBooks offers extensive customer support, including live chat, phone support, and a vast library of resources and tutorials. This can be invaluable for businesses that need help setting up their payment processing or dealing with issues.
Final Thoughts
QuickBooks Payments is a robust and comprehensive payment processing solution that is particularly beneficial for small to medium-sized businesses. Its seamless integration with QuickBooks Online simplifies the accounting process, as payments are automatically recorded and synced with your financial data.
The platform's flexibility in accepting a wide range of payment methods, including credit cards, debit cards, ACH transfers, and PayPal, provides convenience to customers and potentially boosts sales. The ability to accept mobile payments further enhances this flexibility, especially for businesses that operate on the go.
Moreover, QuickBooks Payments prioritizes security, employing advanced encryption and fraud detection measures to protect business and customer information.
The platform's robust reporting and analytics tools provide valuable insights into sales and payment trends, aiding in informed business decision-making. With extensive customer support, businesses can feel confident in navigating any challenges.
However, businesses must understand the associated transaction fees and deposit times, which can impact cash flow and net income. QuickBooks Payments is a powerful tool that can streamline payment processing and enhance the overall efficiency of business operations.